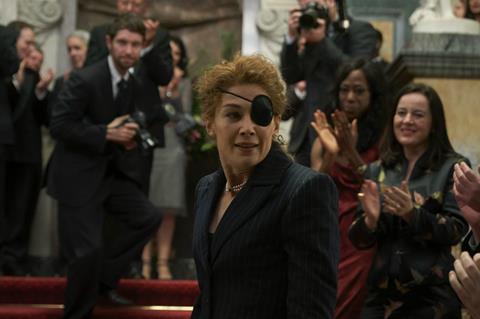 As Sundance Film Festival 2020 prepares to get underway, the early talk at the bastion of independent cinema will be future of Aviron Pictures following a report that 12 out of the company's 30-strong staff have been laid off.
While it understood the company remains operational and intends to release Ana de Armas, Rosamund Pike and Joel Kinnaman thriller The Informer in the US within the next 90 days, the future looks uncertain following lay-offs, a backdrop of lawsuits, and the firing of Aviron Pictures founder, chairman and CEO William Sadleir.
It is understood distribution chief Greg Forston and his team, as well the head of publicity and promotion Claire Heath are among those who have been laid off.
The company's senior lender BlackRock fired Sadleir earlier this month after it filed a suit in December alleging mismanagement and fraud. The initial report of Aviron's woes on Deadline on Wednesday night suggested Sadleir intends to fight back.
Earlier this month Tomas Jegeus, the former co-head of Fox International announced last summer as Aviron's CEO with the goal of taking the company into international distribution, production and streaming, has sued Aviron and Sadleir after departing the company last November. The executive brought a lawsuit last week claiming he has not been paid a penny of his $250,000 signing fee or $1m annual salary.
President David Dinerstein, acquisitions chief Jason Resnick, business affairs head Louis Spoto, and media strategy and content distribution head Francois Martin remain at Aviron and will work with John Farrace of SierraConstellation partners, who has been brought in to steady the ship.
Aviron enjoyed success with its first release Kidnap in 2017 and 2018's Strangers: Prey At Night, however After disappointed last year despite success international box office success, and Pike drama A Private War (pictured) flopped.
In January last year Aviron pulled out of its P&A commitment to Mathew McConaughey and Anne Hathaway sci-fi Serenity, sparking talk of funding issues, although the company said the film has not tested to its requirements.
Aviron had not responded to requests for comment at time of writing.