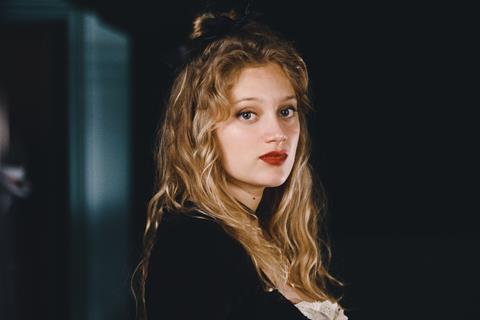 Bac Films International is launching sales on Canadian actress/filmmaker Monia Chokri's #MeToo-era comedy drama Babysitter at next week's AFM.
The film successfully wrapped in Quebec in October, just as the Canadian province went into partial lockdown due to a second wave of Covid-19 cases.
It is Chokri's second feature after A Brother's Love, which opened Cannes Un Certain Regard in 2019 and shared the jury's Coup de Coeur prize with The Climb.
Patrick Hivon, who also co-starred in A Brother's Love, plays a man who loses his job after a sexist joke he makes goes viral on social media. He subsequently signs up for therapy to overcome his sexism and underlying misogyny.
Chokri plays his long-suffering partner, who finds herself exasperated by his narcissistic introspection and dreams of fresh horizons and adventures. The arrival of a mysterious and liberated babysitter in her 20s, played by rising French actress Nadia Tereszkiewicz, brings a fresh and unsettling perspective to the situation.
Canadian writer and playwright Catherine Léger adapted the screenplay from her stage play of the same name. She wrote the work prior to the advent of the #MeToo movement but it has gained fresh resonance in its wake.
It is produced by Amerique Films and Phase 4 Productions and is due for delivery in the second quarter of 2021.
Other new Bac titles for AFM include high-concept French-language whodunnit The Murder Party featuring an all-star French ensemble cast lead by Alice Pol with support from Eddy Mitchell, Miou-Miou, Pablo Pauly, Gustave Kervern and Zabou Breitman.
Pol plays a brilliant architect who has been hired to renovate a sumptuous mansion owned by the eccentric patriarch of a board game empire. When he is found dead, she finds herself caught up in a real-life Cluedo-style investigation.
It is the debut feature of Nicolas Pleskof, who is best known internationally for his award-winning short Zoo. Amaury Ovise produces under the banner of Kazak Productions. It is due to go into production in mid-November in France, where shooting is still allowed in spite of the national Covid-19 lockdown.
Also at AFM, Bac will focus on tying up sales on German actress/filmmaker Franka Potente's US-set drama Home following its recent world premiere at Rome Film Festival in October, where it won praise for the performances of Jake McLaughlin as a recently released convict and Kathy Bates as his mother. It is produced by Maximilian Leo and Jonas Katzenstein at Cologne-based Augenschein Filmproduktion.