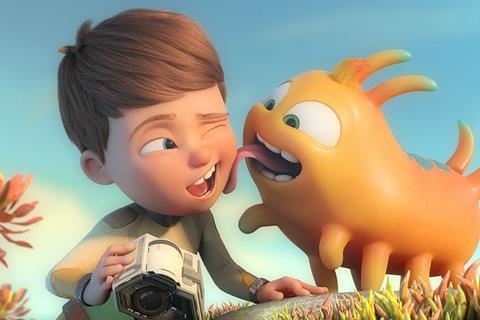 Bac Films has announced new deals on family film Terra Willy, the latest animated feature from TAT Productions, the French company behind the well-travelled The Jungle Bunch: The Movie.
New pre-sales include a multi-territory deal for Germany, Austria and Switzerland to Telepool as well as to Czech Republic (AQS), Indonesia (CGV) and southeast Asia (Antenna International).
Previously announced territories include China (HGC Entertainment), Italy (Notorious), CIS & Baltics (Exponenta), South Korea (Green Narae), Middle East (Salim Ramia), Scandinavia (Selmer), Poland (M2), Pan Asian PayTV (Fox), Israel (Lev), South Africa (Forefront Media), Ex-Yugoslavia (MCF Megacom) and Vietnam (Skyline).
In other sales news, the Paris-based outfit has also sold Annecy Grand Prize winner Funan, following the fate of a family under the regime of the Khmer Rouge in Cambodia, to Gkids for the US.
Bac has also unveiled another round of deals on Paolo Virzi's upcoming feature Notti Magiche, since sales were launched at EFM. The Rome-set comedy noir revolving around the mysterious death of a film producer has sold to CIS (Russian Report), Portugal (Alambique), Baltics (Kino Pavasaris), Benelux (Imagine), Canada (Axia) and airlines (Spafax). Previously announced territories include to China (Time Vision), Brazil (Imovision), Poland (Against Gravity), Greece (Strada Films), Israel (Lev Films), Turkey (Filmarti) and Switzerland (Filmcoopi).
Other titles on the Bac Films slate at TIFF include Close Enemies, which just premiered in Venice, romantic comedy-drama Remember Me, and Danish female-focused thriller Wildland, starring Sidses Babett Knudsen as the ruthless chief of an organised crime ring, for which it is showing first images and a teaser.