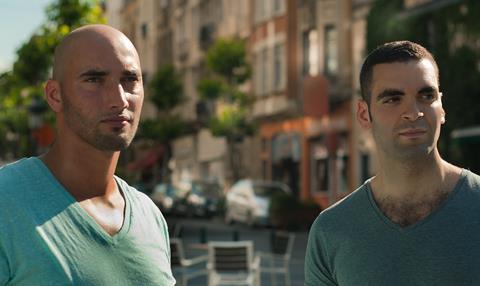 A new feature from the Belgian directing duo behind Bad Boys For Life is among 10 projects to secure €1.47m ($1.67m) from Screen Flanders.
Rebel is to be directed by Adil El Arbi and Bilall Fallah, whose Bad Boys sequel grossed $419m worldwide when it was released in January.
The new feature has received €170,000 from the Belgian audiovisual fund and will be produced by Belgium's Caviar Antwerp. It will also reunite the directing duo with DOP Robrecht Heyvaert, who shot Bad Boys For Life and their 2018 crime thriller Gangsta.
Rebel tells the story of a 13-year-old Moroccan boy in search of his identity after the death of his father, while his mother tries to keep him away from his older gangster brother.
It is one of five features and five TV series to receive support from Screen Flanders as part of its first funding call of 2020.
The other features include Immenhof -The Promise, the second in the German franchise centred on a horse-riding school. Sharon von Wietersheim returns to direct the sequel, which will receive €100,000 and is co-produced for Belgium by Velvet Films and will be shot by a partly Flemish crew.
Another German feature, KI, will also receive $100,000. It centres on a boy who is the star of an online game but struggles with the real world. Directed by Felix Binder (Red Bracelets: The Beginning) and is co-produced for Flanders by Potemkino Port.
In Onder de Maas will be the next feature from Flemish director Cecilia Verheyden and follows a young drug dealer attempting to do his first big deal on his own. Flemish company De Mensen is the main producer of the film, which has received €140,000.
The final feature is Summerlight And Then Comes the Night, based on the novel by Jón Kalman Stefánsson, which tells the stories of the colourful inhabitants of a remote Icelandic microcosm. The cast will be led by Ólafur Darri Ólafsson (End of Sentence), Sveinn Ólafur Gunnarson and Heida Reed (Poldark).
Icelandic director Elfar Adalsteins (End of Sentence) will collaborate with Flemish DOP Frank van den Eeden (Girl, Patrick) and the project has received €80,000. Polar Bear co-produces the feature for Flanders.
The TV projects include French drama series' Renaissances and Crossroads; Icelandic co-production Fractures; crime drama Hidden Assets, set in Antwerp and Dublin; and documentary series The Vatican.
To be eligible for the fund, which is provided by the Flanders government, projects must spend part of their budget within the Flanders region.