The UK's Bafta Film Awards is completely revamping its voting methods in all major categories, expanding the number of films to be nominated for outstanding British film and limiting how distributors can promote their titles to members as part of a radical overhaul of every aspect of the organisation.
It is also planning to invite 1,000 new members from under-represented groups to become members at a "heavily discounted" rate.
The aim is to ensure the film awards more equitably reflect the UK film industry, all eligible films, woman directors, people of colour and people from all under-represented groups. The changes are the result of Bafta's far-reaching Awards Review which was launched in response to the outcry following the lack of diversity at every level of the 2020 Film Award nominations.
However, Bafta chairman Krishnendu Majumdar, elected just 100 days ago, said the organisation soon realised the scope of the investigation needed to be much wider.
"This is a watershed moment for Bafta," he said. "The academy has never opened itself up like this before. The sessions with contributors were tough, chastening, captivating and very moving. Many colleagues from under-represented groups bravely shared their experiences of racism and discrimination in their careers. They also shared their ideas and hopes for Bafta's future, which we have embraced."
Majumdar, a Screen UK Star of Tomorrow in 2006, led the review process with film committee chair Marc Samuelson and a specially formed Steering Group. It consisted of people from all sectors of Bafta as well as specialists from the creative sectors, other industries and diversity and inclusion experts.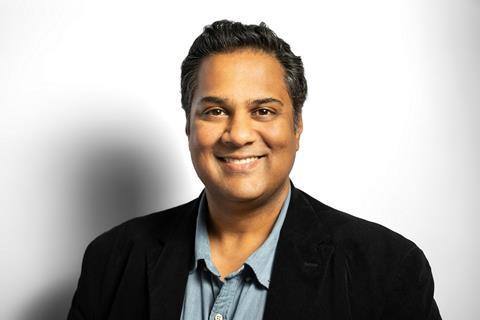 The Group said it will continue to meet quarterly to ensure the changes are enacted. It will also explore possible future changes to the gender-ised performance categories (the Berlinale is now awarding a best actor awards rather than two separate awards for best actor and best actress) as well as how to better support deaf and disabled practitioners in the long term.
Separately, Bafta will announce the eligibility rules for the 2021 film awards next month.
The key changes to the awards categories are as follows:
All film awards voting will consist of three rounds
"The biggest intervention in the voting system is to get the films looked at for the nominations, watched," explained Marc Sameulson, chair of the film committee. This is to allow members a longer period to watch all films as well as allowing for additional specialist chapter and jury voting. For the first time all films will be available to watch on new online portal Bafta View with the aim of creating greater access for all.
Best film voting changes
All members will be assigned a random 15 films they must watch and rank and as many others as possible. The top 15 will then be longlisted for the second round. All voters will then watch the final 15 films to create a shortlist of five nominations on which all members will vote for the winner.
Outstanding British film will have 10 nominees
An opt-in chapter will create a longlist of 20 films. The top five are immediately nominated. A jury then deliberates on a further five nominations from the films in sixth to 20th place. All the membership then votes for the final 10 films.
Additionally, all eligible films will need to comply with Standard C of the BFI diversity standards for both the outstanding British film and the outstanding British debut category. Standard C is the BFI standard focusing on training and opportunity.
Chapters and juries introduced for each of the four acting categories which are all increased to six nominations
A newly created acting chapter will vote for the top 15 in each category. The top 12 are immediately longlisted and a jury votes on a further three ranked from 12-22. A jury in each category then considers the final 15 and votes for six nominations. All members then vote on the final six nominees.
Best director to increase to six nominees
The directing chapter will vote for a top 20 from which the top eight female and top eight male directors will be longlisted. A jury will then select a further two female and further two male directors from the next 10 films to create the longlist of 20. A jury will then consider the 20 films and vote for a shortlist of six. All members them vote on the final six nominees.
Bafta said it is sure there will be at least 10 female directors from which to choose in the 20-strong longlist.
"We've done a lot of background work on previous years and how many films could have been in contention and we've looked at retrospective data so there pretty much always will be [10 female directors]," confirmed Anna Higgs, deputy chair of the film committee.
The further key changes
Samuelson said Bafta is working with distributors to "mitigate the effect of maximum spend."
"First of all we want to elongate the awards season so people are watching films widely from in a couple of weeks' time when the portal will go live. It will start with a ton of films on it and it will keep going."
Additionally all voting members will now be required to undertake both conscious voter training and a detailed membership survey.
"If you want to vote in our awards you have to engage with this," said Majumdar of the survey. "We are going to go get a much better snapshot of who we are. Without data we can't accurately say who we are missing and it will make us much stronger."
He emphasised the survey would not just be about gaining statistics on age, gender and ethnicity but would be to ensure Bafta has enough craft practitioners.
"Then we are going to publish diversity targets for the first time," he said. "By the end of this year we will publish where we are at and say what we aiming for the next two or three years. It will be 50/50 gender and certain other targets for other under-represented groups, pegged to dates. That transparency will give us accountability and will stretch us."
Majumdar emphasised the call-out for 1,000 new members from under-represented groups was not intended to diminish the contributions from longer standing members.
"People are saying, 'Are you going to get rid of older members?' Absolutely not. It's about inclusion. We're getting more people in," he said. "But if you are a longstanding member you have to engage with contemporary work that might be out of [your] comfort zone. That's your responsibility to engage as an academician, no matter who you are."
Majumdar also called on the rest of the industry to support the efforts Bafta is making. "Once we've sorted out our own house and cleaned our own side of the street and been open and transparent about that, it's really important that the industry steps up to address this."
Bafta is now set to unveil significant changes to the television awards next month. Separate games and children's awards reviews are being conducted later this year.
A full copy of the review is available on the Bafta website.