Ballpark Film Distributors takes all UK rights to British crime thriller; sets release date.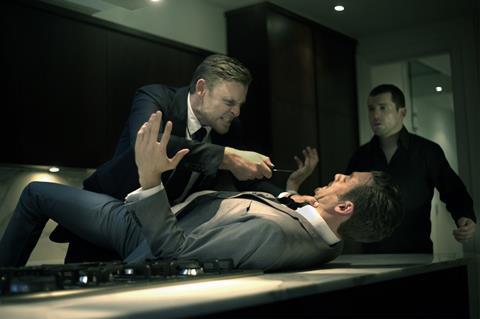 Ballpark Film Distributors has taken all rights in the UK and Eire to Who Needs Enemies, the debut feature from writer/director Peter Stylianou of Red Guerrilla Films.
The British crime thriller tells the story of strip club owner Tom Sheridan (Ian Pirie) who takes revenge on an old friend Ian Levine (Michael McKell) when he discovers he's using his club is to entertain wealthy paedophiles.
Writer/director Peter Stylianou said: "'Who Needs Enemies' is an intelligent gangster drama that focuses on storytelling rather than thrills. We are excited to be working with Ballpark Film Distributors in releasing this film and many more to come."
Ballpark will release Who Needs Enemies on Nov 15.
Sheffield-based Ballpark are currently distributing Jonathan Holiff's Johnny Cash documentary My Father and The Man In Black and will release four more films this autumn including No Fixed Abode, about a family man who wakes up homeless with no memory of how he got there.