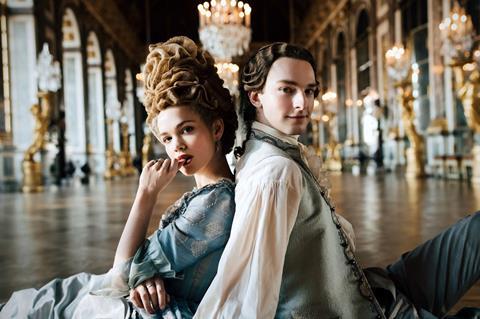 Revenues at France-based production giant Banijay jumped 16.5% to €3.2bn in 2022, according to end-of-year financial results of parent company FL Entertainment Group.
Banijay became the world's largest independent TV producer in 2020 after its headline-making $2.2bn takeover of Endemol Shine Group. It listed on the Amsterdam stock market last May via parent company FL Entertainment alongside online sports betting platform Betclic.
FL Entertainment had total 2022 revenues of €4bn for Betclic and Banijay, up 15.7% from the year before, with Banijay accounting for the lion's share (80%) of the group's revenue. Banijay's EBITDA rose 9.1% to €472m with a 14.7% profit margin.
Banijay's growth has been driven by its acquisition of companies across the globe as well as a major push in production and distribution.
Headquartered in Paris, the company led by CEO Marco Bassetti and chairman Stéphane Courbit, reported a content catalogue of 160,000 hours in 2022.
Content production revenues rose 17.7% to €2.67bn in 2022, driven by launches of 216 new non-scripted shows and around 67 new scripted shows.
Scripted hits included France's Marie-Antoinette and the UK's SAS Rogue Heroes and Grantchester and non-scripted titles like the UK's Starstruck and Australia's Love Triangle.
Period drama Marie Antoinette, a Canal+ Creation Originale produced by Capa Drama and Banijay Studios France, was just renewed today for a second season. It will again be globally distributed by Banijay Rights which sold the first season to PBS and more than 70 territories.
Banijay IP led the growth with recommissioned or returning formats like Masterchef and Survivor generating 69% of content production revenue. Following pandemic-related production delays in 2021, scripted production revved back up in 2022 and made up 24% of production and distribution revenue compared to the year before.
Distribution revenue rose by 16.9% to €388m driven by demand from both linear TV and streaming platforms for key non-scripted and scripted content including You for Sky and Peaky Blinders for Netflix in the UK.
Banijay's revenues were far ahead of Fremantle which earlier this week announced revenue of €2.35bn in 2022, up 22% from 2021.
More is merrier
Banijay's revenue boost comes after a year-long spree of mergers and acquisitions that added 15 new content companies across 10 territories in 2022. Banijay notably partnered with veteran French producer Alain Goldman's Légende Films to produce premium scripted series and films via Montmartre Films. Other production companies that came under the Banijay banner include US-UK company Znak TV, UK young adult and family drama specialist Kindle Entertainment and high-end TV drama producer Mam Tor, Italy's Movimenti, Germany's Sony Pictures Film, Israel's MoviePlus Production and Australia's Beyond International.
FL Entertainment CEO François Riahi said the production boom and acquisitions "have driven a 30% increase of our overall content catalogue, cementing our position as the number one global independent content producer."
According to Riahi, the group's merger and acquisitions marathon isn't slowing down anytime soon. He explained: "We are perfectly positioned in this business to capture market consolidation opportunities going forward."