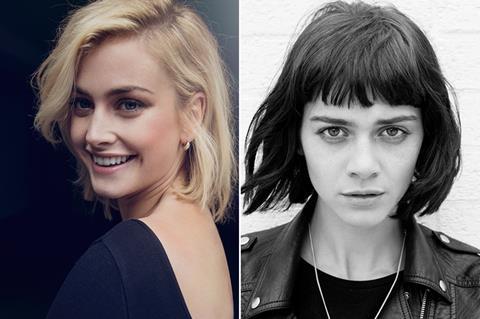 Bankside Films has taken worldwide sales rights to Irish filmmaker Andrew Legge's directorial debut L.O.L.A., a sci-fi feature that will begin shooting in Ireland next week.
The London-based sales agent is introducing the project to buyers during the upcoming Toronto International Film Festival.
Emma Appleton, whose credits include TV series Traitors, The Witcher, and Stefanie Martini, who has appeared in Prime Suspect 1973, and The Last Kingdom, will star in the film which starts shooting on September 7.
Set in 1940, the story centres on sisters who build a machine named L.O.L.A., which can intercept radio and television broadcasts from the future. After initially using it to discover music from the future and place bets, they realise it will best be used to help fight the Nazis. But when the sisters clash, the consequences are catastrophic.
The script was written by Legge and Angeli Macfarlane, from a story by Legge, Henrietta Ashworth and Jessica Ashworth, whose credits include Tell it to the Bees.
It marks the feature directorial debut of Legge, whose short films include The Girl with the Mechanical Maiden, which won the jury award at Tribeca in 2013. He was also previously selected for Cannes' Cinefondation Residence.
Legge described the film as "a hybrid of genre elements, musical, period punk and sci-fi".
It is being produced by Alan Maher and John Wallace of Dublin-based Cowtown Pictures in association with Alice Lusher and Catryn Ramasut of Cardiff-based ie ie productions, with funding from Screen Ireland, Head Gear Films, Ffilm Cymru Wales and Roads Entertainment.
The executive producers are Phil Hunt, Compton Ross, Stephen Kelliher, Sophie Green, Dearbhla Regan, Bizzy Day, Andrew Legge and Danielle Ryan.
Neil Hannon of The Divine Comedy is writing original songs and the score for the film.