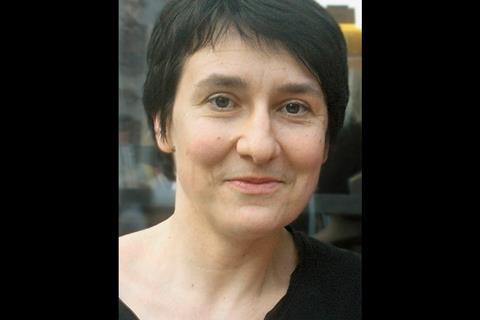 Author and curator Barbara Wurm has been appointed head of the Forum, the long-running Berlinale sidebar.
Wurm succeeds Cristina Nord, who had been in the role for four years; Nord will return to German culture body the Goethe-Institut.
Anna Hoffman will support Wurm as section and programme manager; while Uli Ziemons and Ala Younis will continue to run the Forum Expanded section.
Founded in 1971, the Forum is independently curated and organised by Arsenal – Institute for Film and Video Art, as part of the Berlinale.
The Arsenal board, comprised of commercial director Anna Mallmann and artistic director Stefanie Schulte Strathaus, made the selection.
Wurm was on the Berlinale selection committee from 2020 to 2023; and has been a moderator and programmer at non-fiction festival DOK Leipzig for almost 20 years.
As a researcher, she has worked on Eastern European avant-garde and Soviet and post-Soviet cinema at universities including Vienna, Basel and Berlin.
"We are enriching Arsenal with a Forum director who not only brings with her diverse festival experience but also understands discourse and mediation as part of a changing curatorial practice thanks to her work as an author and teacher," said a statement from the Arsenal board. "Her previous focus on Eastern Europe has sharpened her view of cinema as a transnational cultural and political practice that reaches far beyond national borders."
"The Forum is a kind of 'home base' thanks to the close links to Arsenal in terms of film culture and programming, a place of shared discovery and debate, which also becomes a place for action and possibility in curatorial terms," said Wurm.