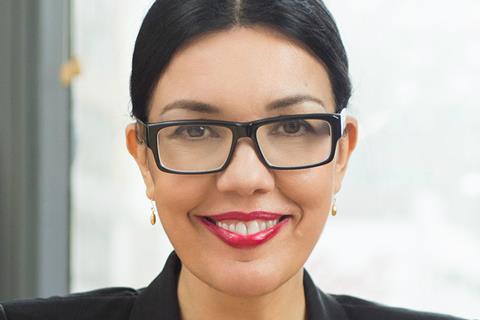 BBC America head Sarah Barnett, who oversaw the US cable channel's development of Phoebe Waller-Bridge series Killing Eve, has been promoted to a top post with parent company AMC Networks.
As part of a new AMC Networks management structure, Barnett will become president, entertainment networks for the company, with oversight of Walking Dead home AMC, BBC America, SundanceTV and IFC. She will also have direct oversight of AMC Premiere, the company's premium SVOD service.
Barnett, who was president and general manager of BBC America and previously had the same title at SundanceTV, will continue to report to AMC Networks COO Ed Carroll.
The restructure, which will reportedly result in around 40 lay-offs at AMC Networks, also sees David Madden become president of programming for all four of the company's networks and its AMC Studios division. Madden will report to Barnett in his role for the networks, and to Carroll in his studio capacity.
Besides giving the green light to Killing Eve, BBC America is the US home to the new Doctor Who with Jodie Whittaker, and Orphan Black. Barnett previously launched SundanceTV's scripted strategy with series such as Carlos, Rectify, Top Of The Lake, and The Honorable Woman.
Commenting on Barnett's promotion, Carroll said: "Sarah is an incredibly talented executive who has distinguished herself leading BBC America and, prior to that, SundanceTV, to new heights with acclaimed shows that have redefined each brand. She stands out for being an inspired thinker and innovator who brings a deep knowledge of the business, strong creative instincts and excellent leadership skills to this new role, and she's well-positioned to make even more significant contributions to our success as we strategically shift to an enterprise-wide structure across our scripted entertainment networks."
On Madden's promotion, Carroll added: "With his breadth of experience and track record of success, David is as good as it gets when it comes to making compelling content people care about. I look forward to working with him and his team even more closely in this new role as he leverages his expertise across all four of our scripted entertainment networks and AMC Studios."