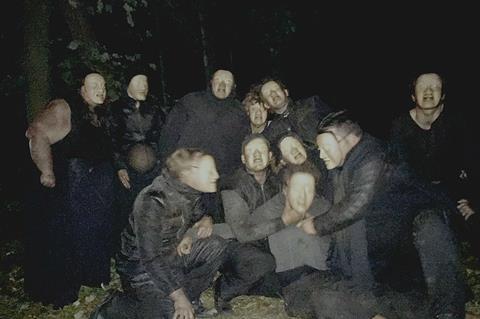 Jonathan Glazer surprised the film world with the premiere of a previously unannounced new short film, The Fall, which was broadcast tonight at 10pm on the BBC Two channel in the UK, launched on BBC iPlayer and appeared unannounced in a number of UK independent cinemas.
The film, which runs at nearly seven minutes, was commissioned by BBC Films and is produced by Bugs Hartley and Ash Lockmun for Academy Films. It is executive produced by Simon Cooper, Medb Riordan and James Wilson.
It will be rerun on BBC Two on Oct 30 and Nov 1.
The cinemas where it was shown as a surprise to audiences include: BFI Southbank, London; Broadway, Nottingham; Glasgow Film Theatre; HOME, Manchester; Tyneside Cinema, Newcastle upon Tyne; and Watershed, Bristol
Inspired by 'The Sleep of Reason Produces Monsters', an etching by Francisco Goya, The Fall invites the audience to project their preoccupations and interpretations, according to BBC Films. Mica Levi, who also worked on Glazer's last feature Under The Skin, provides the original score.
Rose Garnett, director of BBC Films who commissioned The Fall, said: "The opportunity to invite a visionary filmmaker like Jonathan Glazer to create a piece that could really demonstrate the power of short-form filmmaking and bring urgent work to audiences in surprising ways was too good to miss. We're thrilled that the BBC is home to this extraordinary film."
It is notable Glazer is working with BBC Films for the first time, after having made Sexy Beast and Under The Skin with Film4, where in her previous role, Garnett was a big supporter of his work.