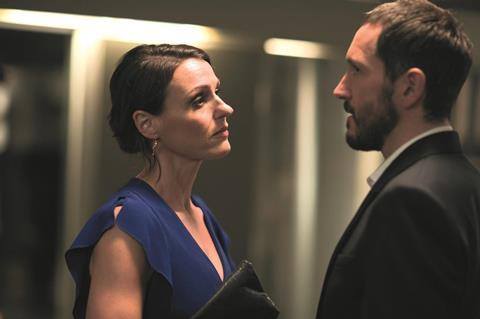 BBC Studios' French production arm is to remake Doctor Foster in France in its first scripted production for the region.
French broadcaster TF1 has ordered a 6 x 52-minute version of the drama and will begin filming this month in Biarritz and the Nouvelle Aquitaine region.
BBC Studios will co-produce the show with French indie Storia Télévision.
It was previously reported that Luc Besson's seven-year-old studio EuropaCorp TV would adapt the drama after optioning the rights last year with an eye on co-producing with BBC France, but the business has since exited the project.
The Drama Republic series – which will be renamed Infidéle (Unfaithful) – follows a woman looking to expose her husband's affair.
The show will be adapted by Hélène Duchâteau, Baptiste Filleul and Pierre Linhart. French actor-singer Claire Keim will take the lead role of Emma Sandrelli.
The drama will be directed by Didier Le Pêcheur.
Launching in September 2015, the show became BBC1's highest rated new drama of the year after gripping 8.2m (31.3%) across its five-part run.
The second series of the show, which ran from September to October 2017, did even better with a consolidated average of 8.9m (34.8%).
BBC Studios France's credits include Top Gear France, The Great Bake Off, Dancing With The Stars and The Great Sewing Bee.
Doctor Foster is also being by Russia's Star Media for broadcaster Russia 1, starring Kseniay Rapporport in the lead role.
This story originally appeared in Screen's sister publication Broadcast.