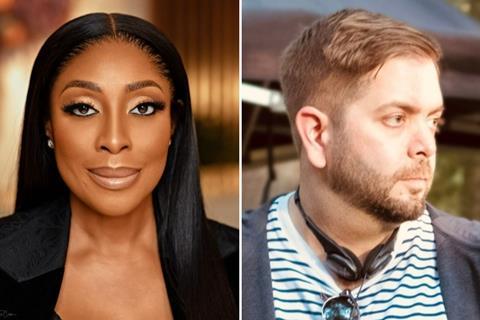 BBC Studios Drama Productions has signed a development deal with Nigerian television pioneer Mosunmola 'Mo' Abudu, a producer and CEO of global entertainment network EbonyLife Media.
The deal, which was brokered by CAA, will see BBC Studios Drama Productions develop a new action-adventure series with EbonyLife Media.
The drama, titled Reclaim, is written by 2011 Screen Star of Tomorrow Rowan Athale. It is based on an original idea by Abudu, Heidi Uys and Bode Asiyanbi.
The six-part thriller follows the story of a team of art thieves looking to return artworks stolen by the British Empire 125 years ago from the Kingdom of Benin, back to its rightful home in Nigeria.
Abudu founded EbonyLife as a pan-African TV channel in 2013, and the company has grown into a content studio with credits that include features Chief Daddy, The Wedding Party and Fifty. In 2020, EbonyLife signed a slate deal with Netflix and launched its first Netflix Original, human-trafficking story Òlòturé.
Abudu has also formed a partnership with Sony Pictures – a three-series deal and an initiative targeted at African writers. EbonyLife is also working on Afrofuturist sci-fi series Nigeria 2099 with AMC.
"Reclaim is our first big-budget, global series, set partly in the UK," said Abudu. "It is a dream come true for two reasons – first, it is a partnership with BBC Studios; second, the project will debut under EbonyLife Productions UK.
"We set up EbonyLife in London because our global strategy includes expansion to the UK and the United States. As Nigerians and Africans, we should see ourselves as world citizens and our storytelling, locations and networks should extend to every corner of the globe."