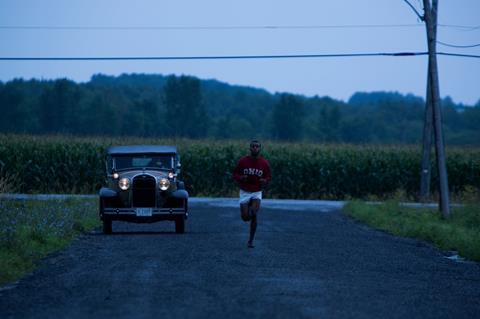 The British Board of Film Classification (BBFC) is adopting a firmer position on racist language in films and TV programmes, with the N-word not to be used in content rated lower than 12A/12, except in what the BBFC deems "exceptional circumstances".
The UK film classification body conducted research of 70 nationally representative participants. The overall sample did not reflect the demographic make-up of the UK population overall, but skewed towards people who have been directly affected by discrimination.
During the research, the participants viewed a series of clips from films and series including Breakfast At Tiffany's, Race and the Looney Tunes, featuring different forms of racism and discrimination. They would then be invited to answer a series of questions about them.
The BBFC has since concluded that the Jesse Owens biopic Race, which was classified as a PG in 2016, today would be classified as a 12A/12, as participants found the use of the N-word in a derogatory manner towards Owens and Black athletes wasn't explicitly and clearly condemned.
"It is highly unlikely that the 'N-word' will be permitted in any content rated lower than 12A/12, except in exceptional circumstances in which there is an overwhelming volume of mitigating factors," concluded the BBFC's report.
"Historical racial/racist language may continue to be permissible at PG," continued the report, "as long as they are contextually justified (for example, historical context) and not accompanied by aggravating factors (for example, violence, threat)."
The most important mitigating factor for allowing the use of racist language was found to be the film or series being in a documentary format, due to the educational potential of the content.
The findings showed that people don't think that older films and TV shows necessarily need higher age ratings if they contain outdated behaviour or language, but that viewers want to be warned about potentially offensive words.
Ratings info
The BBFC has also changed the language with which it will communicate its ratings info.
"We will use the term 'racial language' to describe reclaimed, peer-to-peer or certain historical uses of racial terms," outlined the report. "Racist use of the 'N-word' will be described as 'racist language', or be covered under the term 'racism' in short ratings info.
"We will use the term 'discriminatory stereotypes' to signal instances of stereotyping or assumed racial identities.
"We will use the phrase, 'an actor in make-up portraying a different ethnicity', or a variation upon it, rather than using terms such as 'blackface' or similar phrases for other racial identifies."
Kamlesh Patel, vice president of the BBFC, said: "Movements dedicated to raising awareness and combatting discrimination and racism have gained important traction in the last two years. In response, we wanted to see how this has impacted the views of people in the UK, and particularly to hear from and listen to those who have been directly impacted by discrimination and racism as their voices are important.
"We recognise that our role isn't just about protecting children from harmful content, it's about helping parents who might want to use depictions of discrimination and racism as a potential teaching moment."