EXCLUSIVE: Timur Bekmambetov's 3D children's animated series Alisa Knows What To Do! has been picked up for distribution in North America.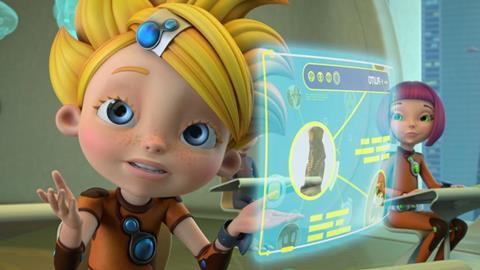 Bazelevs Distribution, the sales arm of Bekmambetov's Bazelevs Group, has sold VoD and home video rights for the USA and Canada to NCircle Entertainment Company who plan to launch the Alisa brand in North America in early 2016.
The series was first presented internationally at last autumn's Mipcom where deals were concluded by Bazelevs with buyers from Ukraine and Israel. Negotiations are underway with other territories and set to be closed during this week at MipTV.
Alisa Knows What To Do! is based on Russian writer Kir Bulychov`s highly popular science-fiction book series, Alice: The Girl from Earth (aka Alisa's Journey), about the adventures of 12-year-old Alisa Selezniova and her friends in the year 2093.
Production of the first 12-episode season has already been completed by Bekmambetov's Bazelevs, RIKI Group and Animation Studio Moskva, with a second season now in production.
In addition, last autumn saw Bekmambetov begin work on the production of a 3D animation feature film version of Alisa Knows What To Do! for theatrical release in late 2016.
According to the series' creative producer Elena Malenkina, the feature film will be a musical family comedy set in 2093 and centring on the relationship between Alisa and her father.
Malenkina added that songs are being composed for the film's soundtrack by the UK Emmy winner Mark Willott.