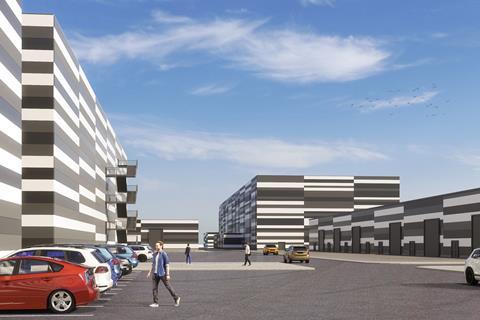 Belfast Harbour has requested planning permission for a £45m ($60m) expansion of its film and TV studio complex.
The proposals would see the development of six new studios, quadrupling the size of the existing site on Belfast's Giant's Park on the North Foreshore and making it the UK's largest studio complex outside of the south east of England.
If the planning application is successful, construction will start later this year and is scheduled to finish in 2021. According to the studio, the expansion will generate 250 construction jobs and support around 1,000 creative industry jobs.
Belfast Harbour Studios, run by the Belfast Harbour Commission, launched two years ago with two 65,000 sq ft stages to house Syfy's Superman prequel series, Krypton. The new development aims to add an additional 346,000 sq ft of production facilities.