Belgian drama Resurrection has been acquired by Italian sales company TVCO on the eve of its international premiere at Estonia's Tallinn Black Nights Film Festival.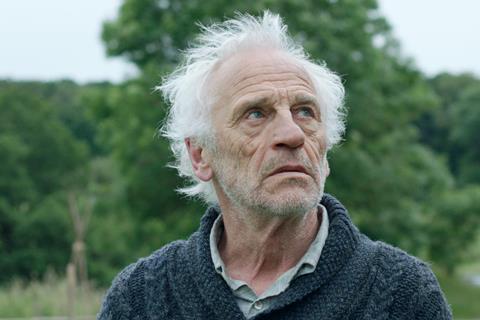 The film premiered at last month's Film Fest Gent. Directed by Kristof Hoornaert, it tells the story of an old hermit who takes a young man into his house after finding him half naked and lost. Even though the young man refuses to speak, a connection grows between the pair.
Resurrection stars Johan Leysen, whose credits include Anton Corbijn's The American, with Gilles de Schryver (Ben X). It was produced by Belgian production company Fobic Films with the support of the Flanders Audiovisual Fund (VAF) & Flanders Image, Telenet Stap and Creative Europe Media.
The film was shot by Lithuanian cinematographer Rimvydas Leipus, who won Black Nights' best cinematography prize in 2012 for House With A Turret. His more recent credits include Song Of Songs, which played at Karlovy Vary and TIFF in 2015.
"Fobic Films and TVCO are very proud to work together on such a promising young European talent and his great film," commented Sandra Vandamme of Fobic Films.
Resurrection has its international premiere in Black Nights' First Feature competition tonight (Nov 27) and plays again on Nov 28 and Nov 30.
TVCO's slate also features Marina Stepanska's Falling, which premiered at Karlovy Vary, Claudio Sestieri's In My Steps and Sergio Naitza's documentary The Isle Of Medea.