EXCLUSIVE: Follow-up to Of Horses And Men sells to France, Denmark, Ukraine.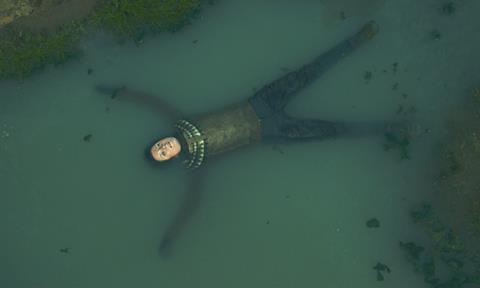 Benedikt Erlingsson's A Woman At War has been pre-sold to France, where Jour2Fête has boarded theatrical rights and Potemkine will handle home video. In Denmark, Camera Film will distribute.
Producers Slot Machine sealed both of these early deals but Beta Cinema will handle the film's international sales.
In Ukraine, UFD will distribute; that deal was negotiated by the film's Ukrainian co-producer Solar Media.
The film, now shooting, is Erlingsson's follow-up to his debut feature Of Horses and Men, which won more than 20 awards including best new director at San Sebastián, best director in Tokyo, grand jury prize at Les Arcs, six Icelandic Edda awards and the lucrative Nordic Council Film Prize. It was Iceland's submission to the foreign Oscar race in 2014.
A Woman At War will shoot for eight weeks, firstly on location in Iceland until the end of August, and then in Ukraine. It will be delivered in spring 2018.
The film, described as an "arthouse action film" is about a woman who goes on an environmental mission to protect the Highlands of Iceland. "It's the story of a strong-willed woman who wants to save the world and finds a way to do it…This film is meant to be a heroic tale in this world of imminent threat," the director said.
Halldóra Geirhađsdóttir (Metalhead, Of Horses And Men) takes the lead role and the cast also includes Icelandic musicians Davíð Þór Jónsson, Magnús Tryggvason Eliasen and Ómar Guðjónsson, who play a Greek choir that represents the protagonist's inner demons.
Erlingsson co-wrote the script with Ólafur Egill Egilsson (Trapped, The Oath).
Producer Marianne Slot of France's Slot Machine first met Erlingsson in 2005 on the set of Lars Von Trier's The Boss Of It All, which she co-produced and in which he starred.
The film is also produced by Carine Leblanc at Slot Machine, Erlingsson for Iceland's Gulldregurinn, in co-production with Serge Lavrenyuk for Solar Media in Ukraine. Other co-producers are the film's DoP Bergsteinn Björgúlfsson for Iceland's Köggull and Birgitta Björnsdóttir for Iceland's Vintage Pictures.
Backers are The Icelandic Film Fund, Eurimages, l'Aide aux Cinemas du Monde, l'Aide aux Nouvelles Technologies du Centre National du Cinéma et de l'image Animée, l'Institut Français, Ukrainian State Film Agency, Nordisk Film & TV Fond, Creative Europe, and Fondation Gan.