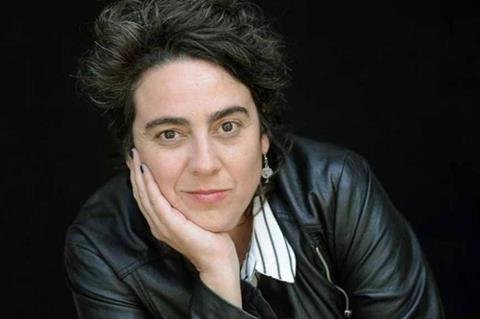 The films selected for the Berlinale Co-Production Market (February 22-26) have been revealed and top 50% by female directors in the official project selection for the first time.
Scroll down for full list of titles
A total of 36 features from 34 countries will be showcased by producers seeking co-production partners through one-to-one meetings with distributors, financiers and sales agents.
For the official project selection, 21 projects with budgets ranging from €750,000 to €5m were selected from more than 300 submissions. With 11 projects by female directors, the proportion here has exceeded 50% for the first time.
These include Chilean director Pepa San Martín, whose drama Rara won the grand prix of the Generation Kplus international jury at the Berlinale in 2016.
Her new film, Happiness, is produced by Chile's Manufactura de Películas and Argentina's Aleph Cine. Paulina García, winner of Berlin's Silver Bear for her performance in Sebastian Lelio's Gloria in 2013, has been attached to star in the story of two lifelong friends, one of whom shares some serious news during a weekend retreat.
The market will also host the Berlinale Directors section, featuring three projects in the early stages of funding.
These include the latest from Romania's Adina Pintilie, who won Berlin's Golden Bear and best first feature with Touch Me Not in 2018. Her new film is relationship drama Death And The Maiden, which will be produced by Pintilie's Bucharest-based Manekino Film.
Romania's Radu Jude, who won the Silver Bear in 2015 with Aferim!, will present his new project Sleepwalkers as part of the Rotterdam-Berlinale Express selection – having previously showcased the film at co-production event CineMart Rotterdam.
The remaining 10 feature will form the Talent Project Market selection, organised in cooperation with Berlinale Talents, and will see newcomer producers present their projects. A total of 166 submissions were received for that strand this year.
Official Project Selection
(in alphabetical order of the production companies):
Electric Child (dir: Simon Jaquemet), 8horses, Switzerland
Skin of Youth (dir: Ash Mayfair), An Nam Productions, Vietnam & Mayfair Pictures, US
Toll (dir: Carolina Markowicz), Biônica Filmes, Brazil & O Som e A Furia, Portugal
Sweet Lips (dir: Tusi Tamasese), Blueskin Films, New Zealand
Antonia's Garden (dir: Christine Repond), Contrast Film, Switzerland
Boldstar (dir: Antoinette Jadaone), Epicmedia & Project 8 Projects, Philippines
There Are Two Kinds of People in This World (dir: Onur Saylak), Liman Film & b.i.t Arts, Turkey
Reflection (dir: Valentyn Vasyanovych), Limelite & Arsenal Films, Ukraine
Salt Lake (dir: Kasia Rosłaniec), Mañana, Poland
Happiness (dir: Pepa San Martín), Manufactura de Películas, Chile & Aleph Cine, Argentina
Let The River Flow! (dir: Ole Giæver), Mer Film, Norway
Happy Lovers (dir: Hicham Lasri), Moon A Deal, France & La Prod, Morocco
Piggy (dir: Carlota Pereda), Morena Films, Spain
Winterreise (dir: Alex Helfrecht), Oiffy, UK
The Long Run (dir: Andrea Magnani), Pilgrim, Italy
Life of a Great Director (dir: Philippe Lesage), Productions l'unité Centrale, Canada
Bedsitterland (dir: Nick Kelly), Samson Films, Ireland
The Melting (dir: Veerle Baetens), Savage Film, Belgium
Zafari (dir: Mariana Rondon), Sudaca Films, Peru & Venezuela & Klaxon, Brazil
A House in the Country (dir: Davi Pretto), Vulcana Cinema, Brazil
Transit Times (dir: Ana-Felicia Scutelnicu), Weydemann Bros, Deutschland & Mobra Films, Romania
Berlinale Directors projects
Death and the Maiden (dir: Adina Pintilie), Manekino Film, Romania
The Herd (dir: Milko Lazarov), Red Carpet, Bulgaria
Maret (dir: Laura Schroeder), Red Lion, Luxembourg & Red Balloon, Germany
Rotterdam-Berlinale Express
Sleepwalkers (dir: Radu Jude), Microfilm, Romania
A Shadow Creeps in Silver Trees (dir: John Trengove), Urucu Media, South Africa
Talent Project Market – Projects and Producer Talents
The Sky Is Mine (dir: Deepak Rauniyar), Aadi Production (pro: Deepak Rauniyar), Nepal
Little Boy Blue (dir: Tommaso Pitta), Bridge Way (pro: Chris Hees), UK
Hazel Eyes (dir: Maria Ibrahimova), Cinex (pro: Maria Ibrahimova), Azerbaijan
Just (dir: Jack Turits), Jack Turits Studio (pro: Jack Turits), US, Poland
Oktober (dir: Sakaris Stórá), KYK Pictures (pro: Jón Hammer), Faroe Islands
Sahar (dir: Vera Egito), Lacuna Filmes (pro: Diana Almeida), Brazil
Richelieu (dir: Pier-Philippe Chevigny), Le Foyer Films (pro: Geneviève Gosselin-G.), Canada
Mariam (dir: Hamza Bangash), Other Memory Media (pro: Anam Abbas), Pakistan
Faraway (dir: Yorgos Zois), Squared Square (pro: Antigoni Rota), Greece
Crocodile Tears (dir: Tumpal Tampubolon), Tanakhir Films (pro: Mandy Marahimin), Indonesia
Company matching
Big World Cinema, South Africa
Cinéma Defacto, France
Kinorama, Croatia
Rei Cine, Argentina
Snowglobe, Denmark