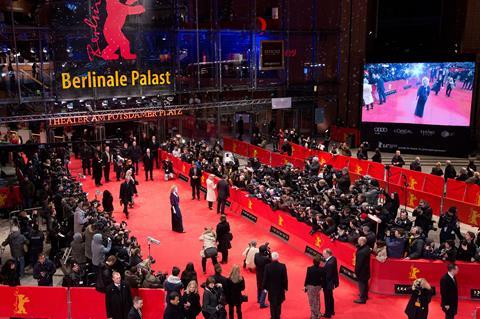 The Berlinale plans to return to its traditional February slot again for 2022, after switching to March this year for a shortened online edition due to the pandemic.
The 72nd Berlin International Film Festival is due to take place from February 10-20, 2022, together with the European Film Market, the Berlinale Co-Production Market, Berlinale Talents and the World Cinema Fund.
The Berlinale is also set to hold an audience-facing Summer Special from June 9-20 this year, where the 2021 programme will be shown and the awards publicly presented. There are no plans right now for this to be repeated next year.
The Baftas and Oscars are presently set to return to their usual slots as well next year - February 13 and February 27, respectively - however, both organisations have said these dates are under review.
If the dates do hold, then the Berlinale will be sandwiched between the two, in line with previous years.
This year the Baftas will take place on April 11 and the Oscars on April 26.