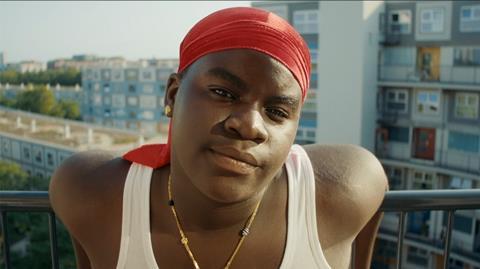 Ahead of this week's US premiere IndiePix Films has acquired all North American rights to Shamira Raphaëla's documentary and 2022 Berlin Generation Kplus and IFFR selection Shabu.
Shabu was also named Best Youth Documentary at IDFA 2021 and follows a 14-year-old Dutch-Surinamese rapper from Rotterdam with big dreams who must find a way to pay back his grandmother after wrecking her car.
Shabu will receive its US premiere on Thursday (March 16) as opening night film at the 10th annual Socially Relevant Film Festival at Lincoln Center in New York.
The film also won the Golden Calf Award for Best Documentary at the Nederlands Film Festival and was a nominee for Best Documentary at DocsBarcelona.
IndiePix will launch Shabu on its dedicated SVoD channel IndiePix Unlimited on Amazon Channels in April, followed by a May release on all leading home entertainment and digital platforms.
Erica Peek, VP of acquisitions for IndiePix Films, brokered the deal with Tanguy Milin for sales company Reservoir Docs.
"We're thrilled that we're able to bring Shabu, a truly memorable documentary, stateside," said IndiePix Films president Barnet Liberman. "Full of vibrant energy and music, Raphaela's poignant picture of a boy teetering on the line between youthful exuberance and adulthood is one of the most unforgettable depictions of childhood in recent memory."