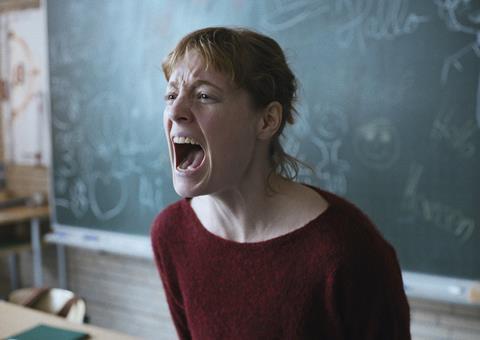 Curzon Film has acquired UK and Ireland rights to İlker Çatak's The Teachers' Lounge from Brussels-based sales company Be For Films.
The Berlin Panorama title has also sold to King Records for Japan, Nonstop Entertainment for Scandinavia, Alambique for Portugal, Lighthouse Film Distribution for Singapore and Light Year Images for Taiwan.
The film stars Leonie Benesch as an idealistic young teacher who tries to get to the bottom of a series of thefts at the high school where she works. Benesch made her name in Michael Haneke's award-winning drama The White Ribbon, and has since gone on to star in The Crown, Babylon Berlin and Around The World In 80 Days. She also stars in Berlinale Series title The Swarm.
"The Teacher's Lounge is a knotty moral puzzle which plays out with the pace and tension of a thriller," said Curzon Films' acquisitions manager Eleonora Pesci. "Ilker Çatak has crafted a film which speaks intelligently to our current anxieties and Leonie Benesch is a revelation in the central role. We look forward to bringing this film to audiences in the UK and Eire."
The Teachers' Lounge is the fourth feature by German director Çatak, and the second he has made with producer Ingo Fliess of Munich-based if… Productions. The pair first worked together on 2019's I Was, I Am, I Will Be, which had its world premiere at the Munich Film Festival, where it received the New German Cinema Award for both the screenplay and Ogulcan Arman Uslu's acting performance. It also earned five nominations at the 2020 German Film Awards.
The Teachers' Lounge script is by Çatak and Johannes Duncker. Alamode is handling distribution in Germany.
"We are thrilled to add this bunch of distributors whom we are very very glad to work with," said Be For Films' founder Pamela Leu. "This gem is now in the hands of valuable professionals and we wish the success it deserves in theatres in the coming months."