Christoph Terhechte, the director of the Berlin Film Festival's Forum section, will step down from his role in July 2018.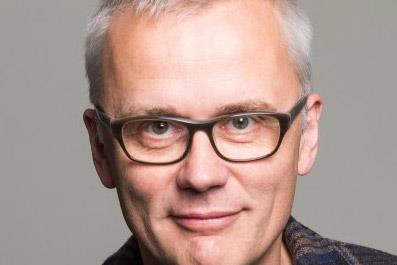 He was appointed to the Forum selection committee in 1997 and took up the post of director in 2001. Terhechte has also been a member of the Berlinale Competition selection committee since 2002.
The festival said in a statement that he is departing to "take on new career challenges".
"Christoph Terhechte has our heartfelt gratitude for his many years of work. He succeeded in maintaining the adventurous spirit of the Forum at the Berlinale, and in consistently infusing the section with fresh incentives in the face of drastic changes in the festival landscape. In addition, the focal points Christoph Terhechte set for the Berlinale Forum enrich the programme year-round," commented Milena Gregor, Birgit Kohler and Stefanie Schulte Strathaus of the managing board of the Arsenal – Institute for Film and Video Art, which has presented Forum since 2002.
"Sincere thanks to Christoph Terhechte for his long-standing and great work at Forum. The section's curatorial profile and its multifaceted programme made a considerable contribution to the versatility of the Berlinale and to the film discourse," added outgoing Berlinale director Dieter Kosslick.
Berlinale and the Arsenal will jointly appoint a director for the 2019 edition of the Forum.