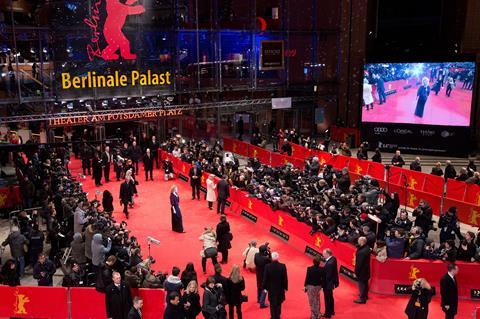 A combined €314,000 ($345,938) has been awarded to 10 projects in the latest funding round of the Berlinale's World Cinema Fund (WCF).
Recipients include Brazilian filmmaker Juliana Rojas' second feature Cidade; Campo which continues Rojas' long-standing collaboration with veteran producer Sara Silveira following the award-winning short Um Ramo in 2007.
The WCF also picked Daughter Of Rage, the feature debut by Nicaraguan filmmaker Laura Baumeister, whose short Ombligo De Agua had its world premiere at the International Film Festival Rotterdam at the beginning of the year. Daughter Of Rage won four prizes at San Sebastian's Europe-Latin America Co-Production Forum in September.
Additionally, the WCF Europe strand, created with support from the European Union's Creative Europe MEDIA programme, backed two projects. Cuban director Marcos Antonio Díaz Sosa's Shock Labor, a co-production with French producer Jean des Forêts of Petit Films, and Cu Li Never Cries by former Berlinale Talents participant Lan Pham Ngoc from Vietnam, Acrobates Films' Claire Lajoumard is co-producing.
Two projects were also selected for WCF Africa special programme, which launched in 2016 with additional funding from the German Federal Foreign Office.
One is Aischa Macky's documentary Zinder which will explore the origins of gang violence in Niger. Zinder was pitched to potential partners at the Hot Docs Forum in Toronto and was granted funding by the IDFA Bertha Fund at its summer funding session.
Meanwhile, WCF distribution support was given to the German theatrical release of the Turkey's A Tale Of Three Sisters which premiered in the Berlinale's Official Competition last February. Grandfilm, who released this year's Golden Bear winner Synonymes in September, plans to open Emin Alper's film in Germany on April 2, 2020.
The Fund is run by the German Federal Cultural Foundation and the Berlin International Film Festival with the German Federal Foreign Office and further support from the Goethe-Institut, Creative Europe - MEDIA programme and the German Federal Foreign Office.
The WCF has supported 232 film projects since it was launched in 2004, including The Heiresses from Paraguay, Rafiki from Kenya, and the Sudanese film You Will Die At Twenty which won the prize for best debut at this year's Venice Film Festival.
The complete line-up of supported projects are:
WCF Production Funding

Cidade; Campo (Brazil)
Dir: Juliana Rojas
Funding: €30,000
Daughter of Rage (Nicaragua)
Dir: Laura Baumeister
Funding: €30,000
Los nombres propios (Argentina) - documentary
Dir: Fernando Domínguez
Funding: €40,000
Autobiography (Indonesia)
Dir: Makbul Mubarak
Funding: €40,000
Whether the Weather is Fine (The Philippines)
Dir: Carlo Francisco Matanad
Funding: €30,000
WCF Europe
Shock Labor (Cuba)
Dir: Marcos Antonio Díaz Sosa
Funding: €25,000
Cu Li Never Cries (Vietnam)
Dir: Lan Pham Ngoc
Funding: €40,000
WCF Africa
Zinder (Niger) - documentary
Dir: Aischa Macky
Funding: €30,000
Vuta N'Kuvute (Tanzania)
Dir: Amil Shivji
Funding: €39,000
Distribution Funding WCF
A Tale of Three Sisters (Kız Kardeşler)
Dir: Emin Alper
Distribution: Grandfilm (Germany)
Funding: €10,000