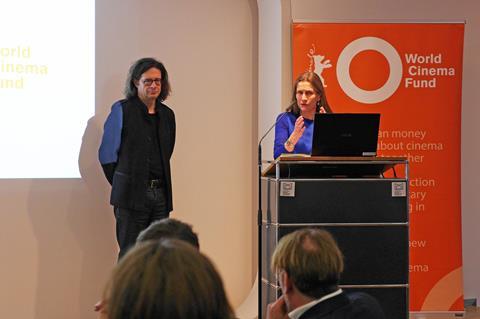 The Berlinale's World Cinema Fund (WCF), has launched two new financing programmes at its 2020 WCF Day.
WCF ACP has been set up with the ACP (African, Caribbean and Pacific Group of States) Secretariat and the European Commission. It will provide supplementary funding for projects from the specified regions, with a jury recommending projects for support.
Accordingly, projects from the Pacific region are now eligible for WCF funding for the first time.
The Audience Design Award, given in partnership with TorinoFilmLab (TFL), consists of a grant for the selected film team to participate in a four-day TFL Extended Workshop in September.
TFL will also make a call for entries for four trainees in audience design.
WCF is an initiative from the German Federal Cultural Foundation and Berlinale, in cooperation with the German Federal Foreign Office and with support from the Goethe-Institut.
On the 2020 WCF Day on February 26, participants discussed topics including diversity, audience design and sustainable international cooperation.