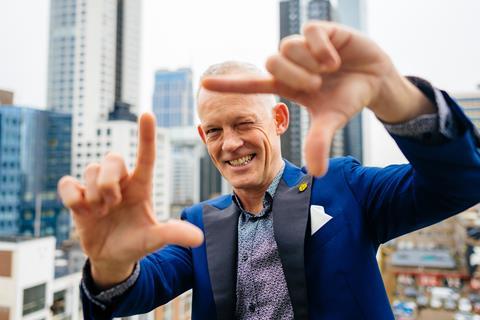 Bero Beyer is to step down as CEO of Netherlands Film Fund.
The public funding agency said that after a period of illness and recovery, Beyer has decided not to return to his position and will resign as of October 1.
In January, Beyer stepped down temporarily from his post for what was described at the time as "work-related health reasons."
The fund said today that Sandra den Hamer will now extend her work as interim director for a longer period, working closely with business director George van Breemen.
Recruitment for a new CEO will begin in mid-2024.
Beyer said: "The past period in which I was forced to take a break was unpleasant, but also gave me room to think about which role suits me best. In the end, that no longer turned out to be directing the fund. I have therefore decided to pursue my love for film and art in a different way.
"I am very content with the way the fund team and I worked relentlessly to support the sector during the corona years and beyond. Several productions that were in development then will be released this fall and the tremendous resilience of filmmakers that speaks from that is and will continue to be inspiring."
Beyer arrived at the fund after working as a producer on such films as Hany Abu-Assad's Paradise Now and Jan-Willem van Ewijk's Atlantic - and also having served as director of International Film Festival Rotterdam for five years.
Supervisory board chairwoman Laetitia Griffith said: "During his years as CEO, I got to know Bero as an incredibly driven, creative professional with a big heart for film. I am impressed how Bero, in addition to all the extra work for the sector during the intense corona years, always managed to innovate, also for film makers that may find it difficult to find their way to the Fund."
She cited schemes developed under his leadership such as Cypher Cinema or self-taught filmmakers and the New Dawn fund for under-represented filmmakers, and said that opportunities for immersive and experimental productions were also boosted. "I have great respect for his decision and wish him all the best in the continuation of his career."