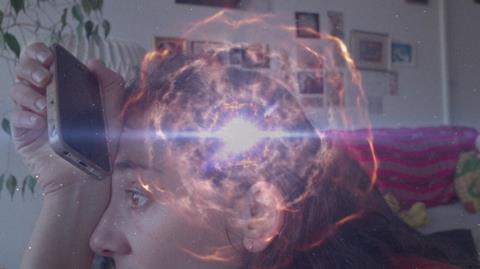 Brussels-based sales company Best Friend Forever has acquired iternational sales for Emilie Brisavoine's French documentary feature Keeping Mum (Maman Déchire ) ahead of the film's premiere in the Proxima Competition at the Karlovy Vary International FIlm Festival (June 30-July 8).
The film is Brisavoine's second feature following 2015 Cannes Acid title Oh La La Pauline!! Brisavoine is also an actress who starred in Justine Triet's debut feature Age Of Panic. The film is produced by Nicolas Anthomé of Paris-based Bathysphere Productions.
It about the director's punk mother, described as a "magical grandmother, broken child, punk mother and spontaneous feminist, who fascinates as much as she disrupts." Brisavoine said she aimed to pose the question: "How do you give your children the love that you were denied yourself? How do you nurture your inner child when having gone through childhood trauma?"
Best Friend Forever's co-founders Martin Gondre and Charles Bin said the unique documentary is "is built like a fiction, with characters, humor, suspense, and using her own very unique cinematographic language." They said Brisavoine "manages to translate decades of her own very intimate family history into a universal story about motherhood, family, forgiveness, and memories."
Best Friend Forever, the sister company of Paris based Indie Sales, is fresh off of an action-packed Cannes market including Ramata-Toulaye Sy's competition entry Banel & Adama and Claude Schmitz's Directors' Fortnight Belgian thriller The Other Laurens plus market titles such as Vuk Lungulov-Klotz's Sundance and Berlinale winner Mutt.