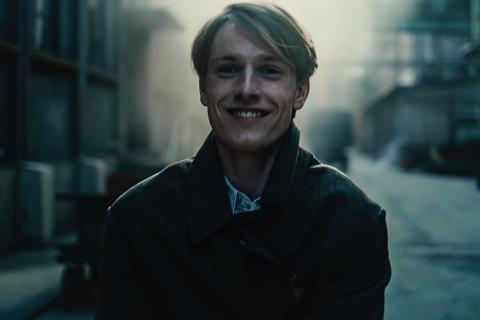 German sales powerhouse Beta Cinema has announced multiple deals on its Second World War drama The Forger, which will be screening in the Cannes Marché following its Berlinale premiere last February.
The film has sold to North America (Kino Lorber), Australia and New Zealand (Palace Films), China (Huanxi Media Group), Hong Kong (Edko), Taiwan (Moviecloud), Spain (Vercine), Former Yugoslavia (Discovery) and Scandinavia (Future Film).
Kino Lorber is planning a theatrical release for late 2022, followed by a digital rollout on all platforms including Kino Now.
The Forger is written and directed by Maggie Peren, who wrote and directed The Colour Of The Ocean and is a German Film Award winner for her screenplay for Before The Fall.
Based on true events, The Forger tells the story of Cioma Schönhaus, a 21-year-old Jewish man living in wartime Berlin who decides to try and hide in plain by using the identity of a marine officer he created for himself. He throws himself into the city's nightlife, and even finds love during the darkest moments of the war.
The film stars Louis Hofmann, best known for Netflix hit series Dark, alongside Jonathan Berli, Luna Wedler, Nina Gummich, and Marc Limpach.
"We are very happy and proud that Kino Lorber picked The Forger for North America and we hope that the audiences will flock to this engaging, personal WWII drama," said Dirk Schürhoff, CEO of Beta Cinema
"Kino Lorber and Beta have enjoyed many fruitful collaborations over the years, and we're thrilled to continue that relationship with the release of Maggie Peren's exceptional film," added Richard Lorber, president and CEO of Kino Lorber.
The producers are Alexander Fritzemeyer and Martin Kosok for DREIFILM, in co-production with Amour Fou Luxembourg, Network Movie Film- und Fernsehproduktion, ZDF and arte. The production was supported by Film Fund Luxembourg, FFF Bayern, DFFF and FFA.