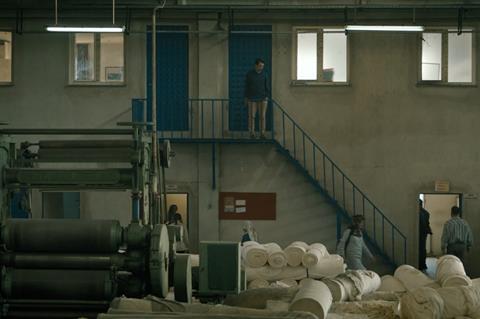 Turkey's Meetings on the Bridge project development and post-production event has unveiled the winners of its 15th edition which ran online on April 14 -17 due to the Covid-19 pandemic.
Turkish director Selman Nacar's intergenerational social drama Between Two Dawns won the top Andalou Efes Award, worth some $4,300 (30,000 Turkish Lira), in the work in progress section.
Nacar's debut feature following a number of award-winning shorts revolves around a young man who is pressured into covering up a serious accident at his family's factory. It is produced by director-producer Burak Çevik at Kuyu Film, whose film Belonging premiered in the Berlinale Forum in 2019, and Diloy Gülün at Karma Film.
The work in progress jury – made up of producer Cedomir Kolar, Locarno programmer Daniela Persico and sales agent Yohann Comte – praised the feature for the way it tackled "moral questions of a new generation of sons, struggling with a society that keeps them on the sidelines."
Between Two Dawns was among 29 films and projects participating in this year's virtual Meetings on the Bridge, across the sections of work in progress, the film development workshop and neighbours platform, aimed at projects hailing from territories on Turkey's border.
In further work in progress prizes, Nazli Elif Durlu won the Color up post-production award for Zuhal, about a woman who connects with her neighbours while trying to trace the source of a cat's meow in her apartment.
Ahmet Necdet Copur's drama Whitewash clinched the Daire creative key art design award. It explores the phenomenon of underage arranged marriages through the tale of a young couple seeking a divorce in a village on the Turkish-Syrian border.
The Baska Sinema Award went to Cem Ozay's debut feature Forgiveness.
In the film development workshop, Gözde Yetişkin and Emre Sert's drama Grace clinched the top TRT special award, worth roughly $7,197 (50,000 Turkish lira).
The jury consisted of Jamila Wenske (Achtung Panda), Nicos Panayotopoulos (Mediterranean Film Institute), Marcin Luczaj (New Europe Film), Oana Giurgiu (Libra Film), Faruk Güven (TRT) and Yael Fogiel (Les Films du Poisson). They praised the feature's complex exploration of human morality.
Ziya Demirel's multilayered project Two Eyeds won the Meetings on the Bridge award, worth some $4,300 (30,000 Turkish Lira).
The jury said it had been "intrigued by the director's vision and his awareness of cinematic form, challenging narratives and his ability to jigsaw the puzzles of this multilayered project".
In the neighbour platform, a €8,000 award provided by France's National Cinema Centre went to Iranian directors Sahar Salahshoori and Bahar Shoghi's documentary Chronicle Of A winter: Tehran 1979, which is produced by award-winning documentarian Mina Kesheveraz.