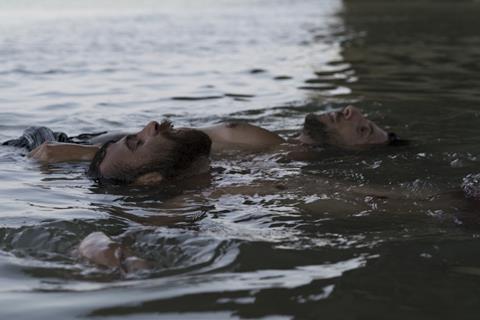 Spanish production Between Two Waters (Entre Dos Aguas) by Isaki Lacuesta has won the top award at the San Sebastián Film Festival, marking a second Golden Shell for the Spanish director who after claiming the top prize in 2011 for The Double Steps.
Between Two Waters tells the story of two Roman brothers who meet again after years apart, one having spent some time in prison, the other in the army.
The title is a Spanish expression that translates to "neither here nor there", and is also the title of a classic flamenco theme by guitarist Paco De Lucía.
Working with non-actors, Lacuesta picked up a fictional story he started in a previous film, La Leyenda Del Tiempo, 12 years ago. Entre Dos Aguas – distributed by BTeam Pictures and sold by Filmax – is faithful to the Catalan director's style of fiction with a documentary feel.
The jury of the 66th edition of the San Sebastián Film Festival, presided by Alexander Payne, awarded the Silver Shell for Best Director to Benjamín Naishtat for Rojo, a Latin American and European period thriller set in the turbulent 1970s in Argentina. The film arrived in San Sebastián for its European premiere after premiering in Toronto.
Rojo also earned the Silver Shell for Best Actor for Darío Grandinetti, who stars alongside Alfredo Castro (The Club).
The Silver Shell for Best Actress went to Pia Tjelta for her tour-de-force performance in the Norwegian drama Blind Spot by first-time feature director Tuva Novotny. Trustnordisk handles sales on the single-shot film that was one of the last films to play in the Spanish festival and turned out to be a critical surprise.
The Special Jury Prize was awarded to Alpha, The Right To Kill, a thriller by veteran Brillante Mendoza about the war on drugs in the Philippines, a subject he tackled in his TV series and Netflix title Amo.
The Best Screenplay award was shared ex aequo by Paul Laverty for his take on dance star Carlos Acosta's life in Icíar Bollaín's Yuli, and Louis Garrel and Jean-Claude Carrière for A Faithful Man.
The Audience Award went to Spanish production Another Day Of Life (Un Día Más Con Vida) by Raúl De La Fuente, and Damian Nenow, a Spain-Poland-Belgium-Germany production.
The 66th edition of San Sebastián closed with Bad Times At The El Royale by Drew Goddard, which stars Jeff Bridges, Jon Hamm, Dakota Johnson, Cynthia Erivo and Chris Hemsworth, who attended the closing gala.
Bradley Cooper attended with A Star Is Born, which closed the Pearls section of the festival.
San Sebastián 2018 winners
Golden Shell For Best Film
Between Two Waters
Isaki Lacuesta (Spain)
Special Jury Prize
Alpha, The Right To Kill
Brillante Mendoza (Phillipines)
Silver Shell For Best Director
Benjamín Naishtat
Rojo (Argentina-Belgium-Brazil-Germany-France-Switzerland)
Silver Shell For Best Actress
Pia Tjelta
Blind Spot (Norway)
Silver Shell For Best Actor
Darío Grandinetti
Rojo (Argentina-Belgium-Brazil-Germany-France-Switzerland)
Jury Prize For Best Cinematography
Pedro Sotero
Rojo (Argentina-Belgium-Brazil-Germany-France-Switzerland)
Jury Prize For Best Screenplay
Ex aequo
Paul Laverty, Yuli (Spain-Cuba-UK-Germany)
Louis Garrel, Jean-Claude Carrière, A Faithful Man (France)
Kutxabank-New Directors Award
Jesus (Boku Wa Iesu-Sama Ga Kirai) by Hiroshi Okuyama (Japan)
Special Mention
Journey To A Mother's Room (Viaje Al Cuarto De Una Madre) by Celia Rico (Spain-France)
Horizontes Award
A Family Submerged (Familia Sumergida) by María Alché (Argentina-Brazil-Germany-Norway)
Special Mention
The Snatch Thief (El Motoarrebatador) by Agustín Toscano (Argentina-Uruguay-France)
Zabaltegi-Tabakalera Award
Song For The Jungle by Jean-Gabriel Périot (France)
Special Mention
Those Who Desire (Los Que Desean) by Elena López Riera (Switzerland-Spain)
San Sebastián Audience Award
Another Day Of Life (Un Día Más Con Vida) by Raúl De La Fuente, Damian Nenow (Spain-Poland-Belgium-Germany)
San Sebastián Audience Award for European Films
Girl (Belgium-Netherlands)
Lukas Dhont
Irizar Basque Film Award
The Deer (Oreina)
Koldo Almandoz (Spain)
Ezae Youth Award
Journey To A Mother's Room (Viaje Al Cuarto De Una Madre) by Celia Rico (Spain-France)
Fipresci Award
High Life (Germany-France-US-UK-Poland)
Claire Denis
TVE-Another Look Award
The Third Wife (Vietnam)
Ash Mayfair