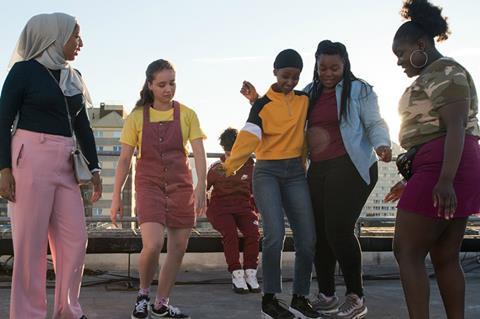 The BFI's Audience Fund will be "very relaxed" on activity and targets and will offer flexibility on cash flow during the coronavirus-induced shutdown, according to the BFI head of audiences Ben Luxford.
Luxford said ensuring the survival of the organisations it supports is the Fund's priority.
"The pressure on organisations like Bristol Watershed or Newcastle Tyneside when your income suddenly disappears – you've got to look at what you've got," he said.
"This has meant conversations with funders like us around 'can we actually repurpose this just to keep the organisation alive?' What's the point of having a multi-year award with someone who's going to go out of business next year because you wouldn't allow them flexibility on funding?"
The Audience Fund announced its latest update last week for awards approved in March 2020,
It saw over £3.4m awarded across 30 different organisations, including venues and distributors such as Studicanal and Altitude.
However, the March update noted "since many of the awards were made, some of the activity has been postponed, and some may not happen at all."
The continued operation of several UK independent venues – including the Tyneside – has been threatened by the shutdown. Luxford confirmed that struggling exhibitors could use the award to pay for overhead costs.
"Each organisation has been funded in a slightly different way in terms of what they've said they're going to do on a year-round basis. You've got venues and organisations with a fixed cost base who will be deploying it into the general running of that organisation, so things like rents and utilities will be within that," he said.
The Fund would want such venues to also explore state support. "It's much more right now about remaining solvent," continued Luxford. "There are a lot of government initiatives out there that we would expect them to be taking the opportunity with before utilising our funding for stuff that is ring-fenced for activity. But the flexibility is there."
He also suggested the flexible structures for funding could be a positive change for the industry, citing the Fund's support of Sheffield Doc/Fest – recipient of £210,000 in the latest round – as a test case.
"Despite it being a five-day festival, it's a commitment to documentary, so it felt right to give them that backing of a year-round organisation," he said. "Because of Covid-19, it's really allowed them to think much more year-round. It goes into the overheads, but it will also allow them to be delivering activity all across the next year rather than just having high costs go out the door for a five-day festival."
This year's Sheffield Doc/Fest will not take place as a physical event in June, instead running as a series of talks, panels and artists events throughout the autumn. The industry section will run online from June 8-10.
"Flexible conversations"
The biggest award in the March update is the £495,000 allocated to Altitude Film Distribution (the Doc/Fest award was the second-biggest). This was allocated with the intention of roughly £100,000 per film for five titles, said Luxford. But the pandemic has changed that structure.
"It's a sizeable award; the majority of that is cost – media spend, talent, publicity. We regularly make awards for £100,000 to the release of a film; this is just us giving a bit more stability to a distributor who releases films that have had real cultural significance over the last few years," he explained.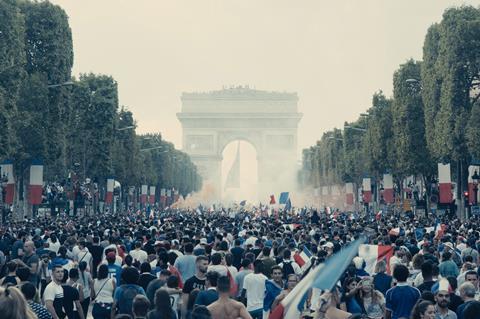 The first two of the five were to be Sarah Gavron's Rocks and Ladj Ly's Les Misérables. "Both films that, against our audience objectives of developing young audiences and black/Asian/minority ethnic audiences, really felt like they could achieve that," said Luxford.
However, both theatrical releases are on hold due to the pandemic (Rocks was scheduled for April 10, Les Misérables for April 24). "Altitude are thinking about different ways of getting them to audiences, but they know they can have those flexible conversations with us about what they might be," said Luxford.
The Fund also allowed the company to draw down "a small amount" of funding to assist with the digital UK & Ireland release of Calm With Horses, which had its theatrical run cut short.
Furthermore, £100,000 has been allocated to Studiocanal for the release of Rose Glass' festival hit Saint Maud, originally scheduled for May 1 but also now delayed. The BFI will not be withdrawing that money any time soon according to Luxford.
"The worst thing we could do right now is go to people and say 'by the way, there's an expiry on these awards'" he explained. "We work to financial years so if Saint Maud isn't in a position to be released by next April then the award will fall in and Studiocanal know that."
He said the Fund had spoken with other distributors before awarding its finance, with a few deciding it "wouldn't be in their benefit" to apply for support at that stage.
"I'm hopeful that, particularly with the distributors, there are different ways of thinking now," he continued. "We're here to allow them to explore those; they've got the security around risk without our funding to do that, and ultimately we could just see the benefit being on audiences in a bigger way than what was originally intended."
The BFI Audience Fund is still open for project award applications, including proposals for audience-facing initiatives and Video on Demand strategies. The BFI Film Audience Network (FAN) has also repurposed £1.3m of National Lottery activity funding to offer critical relief and business continuity to exhibitors and festivals through the BFI FAN Covid-19 Resilience Fund.