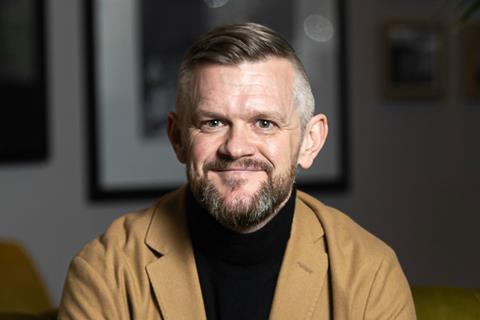 The film industry needs to cultivate "a whistleblower space" to combat bullying and harassment, according to British Film Institute CEO Ben Roberts.
Speaking in a live Q&A as part of the BFI London Film Festival's industry programme, Roberts responded to a question about how the BFI plans to ensure accountability in the independent film space in the face of systemic issues in the film industry including sexual assault, unconscious bias, and institutional racism.
"We know people feel bullied or harassed or subject to racist abuse in a very heavily freelance industry – an industry where not everyone's employed by an employer where there's a clear chain of complaint," said Roberts.
"As much as there is a support line which we all support, actually whistleblowing and being prepared to say 'I've identified an abusive situation' is not easy. And I don't think we're there yet in terms of having a whistleblower space."
"That's a piece of work a number of us need to look at and try and nail; my sense is that people like the bullying and harassment principles, but they don't quite know how to call it out, and they don't always feel comfortable calling it out," he continued.
Roberts referenced online allegations of sexual abuse and abusive behaviour at Newcastle's Tyneside Cinema, first made back in July. Last month the cinema's chief executive Holli Keeble and chair Lucy Armstrong stepped down amid an ongoing independent review into the allegations.
"We [the BFI] were looked to – there's an accountability question," said Roberts. "Where does the responsibility lie? We're a primary funder of the Tyneside Cinema – what's our relationship with them?
"We looked at how the industry's bullying and harassment guidelines, which we drew up with various industry partners in the wake of Weinstein and #MeToo, were being upheld and universally adopted," he continued. "They exist, they're actually quite a powerful document, but they weren't being upheld by everybody: we weren't insisting on them being taken seriously and foregrounded by everybody that we funded."
Roberts cited a visit to Wolf Studios Wales in Cardiff early in the year, where a large printed poster at reception made the principles clear to all visitors and staff. "That level of foregrounding needs to be consistent," he said.
"Landlocked" filmmakers
Responding to a question about how the BFI allocates funding for films made outside the UK (specifically in the US), Roberts said he didn't want UK filmmakers to be "landlocked" to this territory.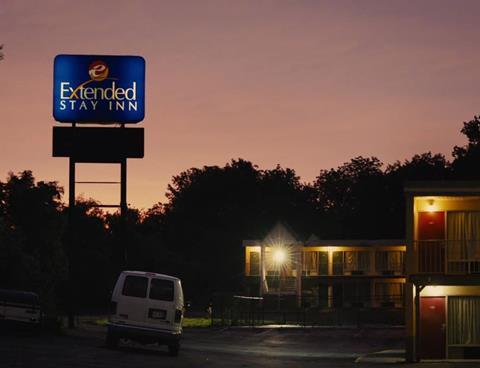 "We've tended to support work that has an American setting where a British filmmaker who's made a number of films in the UK has set their sights on a different landscape," said the CEO, citing Andrea Arnold's American Honey, Lynne Ramsay's You Were Never Really Here, Carol Morley's Out Of Blue, and Andrew Haigh's Lean On Pete as recent examples.
"These were passion projects that were very close to the filmmaker's heart. Do we say 'No, that's out of scope, you are landlocked as a British filmmaker to the UK, and if you want that money go and get it from the States'? Or do we support filmmakers to be a bit more expansive in their worldview? We've taken that view and I would stand by supporting those filmmakers."
Commerciality plays into decisions regarding funding international projects. "If it's an overtly commercial piece that's playing to an American and international audience and that can be funded by the market, then that's always a test for us with lottery [National Lottery funding] anyway," he said. "Or if we feel that a filmmaker is just leaping to form a career in the States at a very early stage."
Roberts noted that the Institute is also keen to support international filmmakers coming to the UK to work with British crews on British stories, such as Yorgos Lanthimos with 2019 Oscar winner The Favourite.
Unconscious bias
Training for unconscious bias has been popularised in recent years across the industry, with the British Independent Film Awards holding sessions for its voters from 2018 onwards, and Bafta rolling it out to jury chairs and committees from 2019, and to all 6,700 voting members from the 2021 awards onwards.
Roberts welcomed this expansion, but said it must not become just a box to be ticked; rather it should be continually reassessed. "You've got to have a programme of doing it, and checking in on it," he said. "Unconscious bias training is good for people who just need some education about language – what's the right and wrong thing to say and way to behave.
"I would like us to focus more on really putting a stop to abusive behaviour. It is much more than outright physical or verbal abuse; I think people can feel abused in very subtle ways."
Roberts also addressed a question about the BFI's support for drama over genre films, saying that the organisation's aim of promoting emerging talent and auteur filmmaking can distance it from the more commercial fare.
"We're not here to make Downton Abbey, because Downton Abbey gets made," he said. "We're not trying to support work that could be supported by the market, in the market.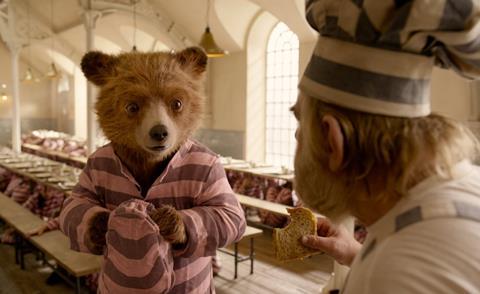 "We're here to find voices that will become genre voices; filmmakers who are operating in a creative high-risk authored space whilst they're honing their style and skill, to then be picked up by the commercial sector and make out-and-out genre films if that's what they want to do."
A strong example, Roberts said, was Paul King, who directed 2009 comedy-drama Bunny And The Bull before working with producer David Heyman and Studiocanal on 2014's Paddington and 2017's Paddington 2.
"Just crack on"
In a volatile time for the industry with Cineworld closing 663 cinemas across the UK and US earlier this week, Roberts called for calm and continuity from the creative side.
"The industry is coming back to life," he said. "Lets not worry that everything has stopped: people are shooting again, the funding is there for filmmaking. And the appetite is there for material: there has never been more appetite from distributors, from platforms, from audiences for material. So don't think about the pandemic in that respect – just crack on."
Responding to a comment piece written by Screen's chief film critic Finn Halligan on Monday (October 5) titled 'The film industry needs to pull itself together if it is to survive this pandemic', Roberts joked, "I couldn't tell whether Finn was saying 'pull together', or 'get your shit together'!"
"[Halligan] wasn't wrong, but I would also say that behind the scenes everyone has really been pulling together," he continued. "When we talk to government, [they] have been so impressed by how the film industry has worked in a collective way to make the case for the kind of support the industry needs to move forwards.
"We've been encouraged by government to look beyond short-term crisis recovery, and into long-term remedies. What you'll see next is a deep examination around how as an industry we can sustain ourselves through diversification, through greater education and skills development, and by looking at how reliant we've been as an industry on freelancers, and whether that dynamic is too fragile.
"That will be a big piece of work, but that's coming."