Producer of Submarine and Berberian Sound Studio to take key role in the BFI Film Fund.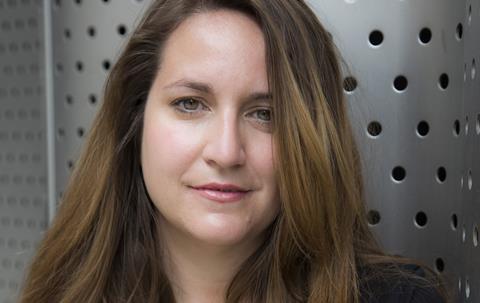 The BFI (British Film Institute) has appointed Warp Films exec Mary Burke as senior production and development executive at the BFI Film Fund.
Burke will take a senior editorial role at the BFI - identifying and supporting a range of new British feature film projects, and working closely with writers, directors and producers across development and production.
A recipient of two BAFTAs and two BIFAs, Burke's producer credits include Bunny and the Bull, the 2009 feature debut from Paul King who went on last year to direct Paddington; Richard Ayoade's Submarine; Paul Wright's 2013 Cannes title For Those in Peril; Peter Strickland's Berberian Sound Studio; and Chris Waitt documentary A Complete History of My Sexual Failures.
Burke is currently executive producer and board member at Warp Films, where she has worked in a variety of production and development roles since the company's inception in 2002.
Burke said: "This is a fantastic opportunity to make a real contribution to shaping the landscape of British film – I could not be happier to be joining Ben and the BFI team.
"After 13 years, I will miss my talented and dedicated family at Warp – we shared so many amazing experiences that I will carry with me into my future work.
"I know first-hand the enormous impact that BFI investment has on the careers of writers, directors and producers here in the UK. I look forward to returning that support in the years to come."
Burke will report to BFI Film Fund director Ben Roberts who said: "I feel very lucky to have Mary joining the team, she will be a great friend and ally to filmmakers. We want her to bring all of her fire and creativity to the BFI. It's going to be – in her words – awesome."
CEO of Warp Films, Mark Herbert said: "It took me 10 years and many films to go from runner to producer. Mary joined Warp and through tenacity, skill and above all having great taste, Mary managed to go from runner to producer in about 17 minutes. She has helped shaped my company and her DNA runs right through it. When she told me she was leaving my heart sank but then I was filled with immense pride. The BFI has made a great choice."
Burke will work alongside fellow BFI senior production and development executives Lizzie Francke and Natascha Wharton; head of international Isabel Davis; and head of UK audiences Ben Luxford.
The BFI has more than £30m of Lottery funding to invest each year, making the organisation the UK's largest public investor in film.
Recent films supported by the BFI Film Fund include Sean McAllister's A Syrian Love Story, which this month won the Grand Jury prize at Sheffield Doc/Fest; Yorgos Lanthimos' The Lobster which premiered In Competition at Cannes in May; Andrew Haigh's 45 Years which premiered in competition at Berlin Film Festival in February where it won two Silver Bear awards; and John Maclean's Slow West, John Crowley's Brooklyn, Louise Osmond's Dark Horse and Jerry Rothwell's How to Change the World which all premiered at Sundance in January.
Upcoming films backed by the BFI include Sarah Gavron's Suffragette, recently announced as the opening night film for this year's BFI London Film Festival and featuring a cast including Carey Mulligan, Helena Bonham Carter and Meryl Streep; Ben Wheatley's High Rise; Terence Davies' Sunset Song; John Michael McDonagh's War On Everyone; Andrea Arnold's American Honey; Colm McCarthy's She Who Brings Gifts; and Pete Travis' City of Tiny Lights.