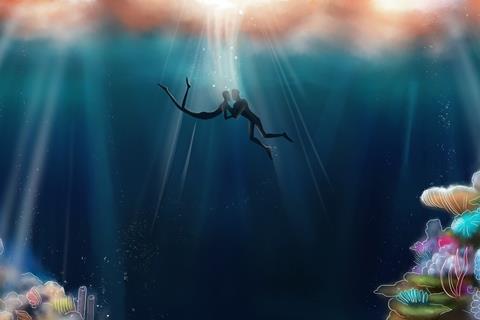 The British Film Institute (BFI) is investing £1.1m in 15 new animation projects, as part of the second iteration of the BFI Short Form Animation Fund.
For the latest iteration of the fund, the BFI has partnered with StoryFutures Academy, the National Centre for Immersive Storytelling, to support two immersive virtual or augmented reality projects out of the slate of 15.
The fund backs narrative short form projects, of up to 15 minutes in length.
Ten projects received awards of up to £120,000 for production, and an additional five projects were awarded up to £10,000 to support development, with funding from the National Lottery.
The StoryFutures Academy support is made possible by funding from the Arts and Humanities Research Council, part of UK Research and Innovation (UKRI).
Each project benefits from the oversight of a BFI Film Fund executive and the support of a dedicated animation consultant.
The Short Form Animation Fund was launched in 2019, and developed with the support of Animation UK, Animation Alliance UK and Helen Brunsdon, director of the British Animation Awards. It supports work that represents a significant advancement in the work of UK animators. Three will screen at Annecy International Animation Film Festival this week: Beware Of The Trains, The Debutante and Scale. Joseph Pierce's Scale was also selected to premiere at Cannes Film Festival Critics' Week last month.
BFI Short Form Animation Fund awards 2022
Synopses provided by the BFI
Production funding
And Granny Would Dance, scr-dir. Maryam Mohajer, prod. Abigail Addison for Animate Projects
Six year old Marmar observes how adult women navigate their relationships with their loved ones and each other. She remembers how, after her grandad's passing, Granny stopped dancing and even smiling, and then listens in on her grandmother's friends discussing their partners as they play an illicit game of cards. Based on the director's memories of her childhood in Iran, 'And Granny would dance' is a tale of love, grief and resilience across generations, and at its heart, a tribute to the solidarity of Iranian women.
Gardening, dir. Sarah Beeby, scr. Louisa Wood, prod. Jo Lewis for Hipster Films
In the aftermath of sexual assault, a women retreats into the garden of her mind. Searching for answers and struggling to do 'the right thing', she realises that she must regain her voice and find new paths to healing, before she and her garden are destroyed completely.
Wind And The Shadow, scr-dir. Kris Kelly, prod. Brian J. Falconer, Vicki Rock for Out of Orbit
The Wind And the Shadow is a short animation about the emotional and physical impact childhood cancer and its treatment has on a six-year-old girl and her mother.
Plunge, scr-dir. Ellie Land, prod. Rebecca Mark-Lawson for Tyke Films
'And all through the sea, I found me', one woman's incredible journey to regain control of her life through open water swimming. (Documentary).
The Knitted Brain, scr-dir. Samantha Moore, prod. Tilley Bancroft for MediaActive Projects
An exploration of the effect that knitting has on the human brain, told by a group of knitted mice and some jumpers. (Documentary).
Two Black Boys In Paradise, dir. Baz Sells, scr. Dean Atta, prod. Ben Jackson for One6th
Two Black boys go on a journey of self-acceptance. Their love for each other and their refusal to hide it lands them in a paradise free of shame and judgement. A stop-motion short film adaptation of Dean Atta's poem 'Two Black Boys in Paradise', which deals with themes of love, acceptance, homophobia, and racism.
Hag, dir. Anna Ginsburg, scrs. Mirander Latimer, Ginsburg, prods. Becky Perryman, Kitty Turley for Passion Pictures
Femininity is often a shoddy and exhausting masquerade. What is the cost of compromise and repressing your authentic self?
She's My Best Friend And I Hate Her, scr-dir. Candy Guard, prod. Tracy Shaw for Popsybobin
The complexity of an ancient friendship is dissected to hilarious and recognisable effect as Milly and June impatiently wait for each other at Wolverhampton Station.
Beachcomber, dir. Chris Randall, scrs. Randall, Ian Ravenscroft, prod. Ravenscroft
Beachcomber is an immersive, ambient narrative that explores the stories within ourselves. Using virtual reality as a way to enter a new headspace, audiences will interact with their memories and imagination on a mindful journey into the subconscious. (Immersive).
There Exists, dir. Anrick Bregman, scrs. Gaëlle Mourre, prods. Grace Baird, Kylie Boltin for Studio ANRK
There Exists is a data-powered VR experience which recreates the extraordinary journey of an 18th century London-born woman. It explores whether we can trace the lives of individuals through data, and bring context to their story by looking at the aggregate. (Immersive).
Development funding
Dawn Chorus dir. Lina Kalcheva, scr. Laura Jayne Tunbridge, prod. Michelle Brøndum for Jante Films
Jolly Garden, scr-dir. Rory Waudby-Tolley, prod. Daisy Garside for Rowdy
Quijiboards, dir. Theo Scott, scrs. Scott, Jaskaran Sahota, prod. Jamie MacDonald for Paisley Films
The Book Of Creatures, scr-dir. Kim-Leigh Pontin, prod. Daniel Bougourd for Kimeleon.tv
Very 'British' London Stories, dir. Ivyy Chen (Yu-Ying Chen), scr. Tamara Vogl, prod. Amy Ashton for Passion Pictures