The British Film Institute (BFI) has launched a collection of more than 170 films known as the Orphan Works.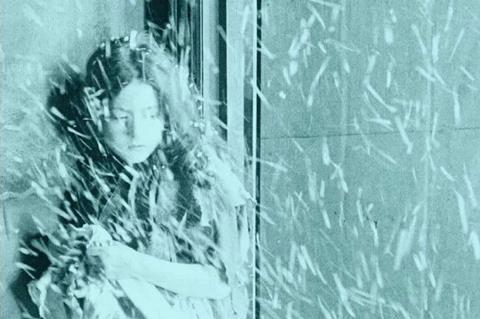 Including features, shorts, corporate films, adverts, animation and documentary, the collection is comprised of works that have unknown or uncontactable rights-holders.
The BFI archive team has performed due diligence on the films by attempting to contact the copyright owners, and as such the organisation is now able to show them for free online.
The digitally-restored films will be available to view on BFI's Youtube channel in the UK and internationally.
Actors featuring in the works include Christopher Lee, David Jason, Honor Blackman, John Le Mesurier, Lupino Lane, Madeleine Carroll, Norman Beaton, Peter Ustinov and Richard Burton. There are also interviews with footballing legends such as George Best, Jack and Bobby Charlton.
The earliest work is British filmmaking pioneer G. A. Smith's The Kiss In The Tunnel (1899) and the latest on the list is Hangman (1985), a grizzly safety film about working on building sites.
The BFI estimates that of its total holdings in the National Archive, up to 10% are Orphan Works.
The project is part of the BFI's National Lottery-funded Unlocking Film Heritage programme, which has digitised some 10,000 UK films to-date for preservation and free public access.