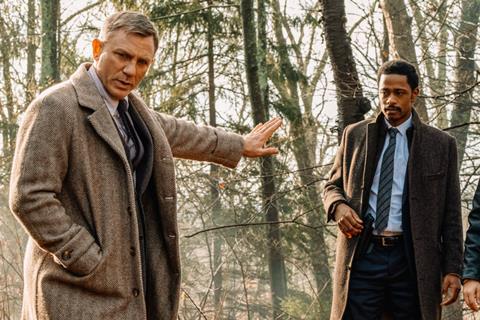 Rian Johnson's Knives Out has been selected as the American Express Gala at this year's BFI London Film Festival (LFF, October 2-13).
The film will receive its European premiere on Thursday, October 8 at the Odeon Luxe in Leicester Square.
The starry cast includes Daniel Craig, Chris Evans, Ana De Armas, Jamie Lee Curtis, Toni Colette, Katherine Langford and Christopher Plummer. Johnson and some cast are expected to attend.
Written by Johnson, Knives Out is a modern take on the "whodunnit" genre, with Craig playing a detective investigating the murder of a renowned crime novelist.
The film is produced by Lionsgate and MRC, with Lionsgate releasing in the UK on November 27.
This year's LFF will open with Armando Iannucci's The Personal History Of David Copperfield and close with Martin Scorsese's The Irishman.
The full festival programme will be announced on August 29.