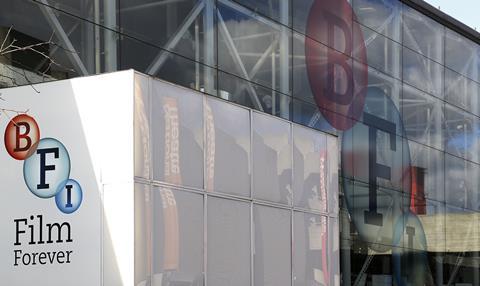 The British Film Institute will launch BFI Player Classics as a stand-alone streaming service in the US featuring a curated roster of classic UK cinema on May 14.
The platform arrives with more than 200 UK or UK co-productions picked by BFI experts, and includes work from as Alfred Hitchcock, Michael Powell, Ken Russell, and Ken Loach.
BFI Player Classics includes titles like Alexander Mackendrick's The Ladykillers (1955), Russell's feature debut French Dressing (1963), and Carol Reed's The Fallen Idol (1948).
Films not currently available across any other US streaming service include The Lion In Winter (Anthony Harvey, 1968), I'm All Right Jack (John Boulting, 1959), Dunkirk (Leslie Norman, 1958), Went The Day Well? (Alberto Cavalcanti, 1942), Ice Cold In Alex (J. Lee Thompson, 1958), and Whisky Galore! (Alexander Mackendrick, 1949).
Ground-breaking British filmmakers who pioneered exploration and representation of race, gender, sexuality and disability are among the roster, with works including Ron Peck's Nighthawks (1978) and Strip Jack Naked (1991), Laura Mulvey's Riddles Of The Sphinx (1977), Sally Potter's The Gold Diggers (1983), and Gurinder Chadha's I'm British But… (1989).
"BFI Player Classics brings together a collection of British films – the cinematic DNA of the UK – that is essential for anyone who wants to see and understand the best of British film," said Robin Baker, head curator at the BFI National Archive.
"Alongside well-known classics, the Oscar-winners and the box office hits are many real discoveries. The collection is also an insider's guide to the places and cultures of the UK across the last 100 years – from the famous Ealing comedies to the infamous Carry-On films, to Britain's delight in its home-grown horror films."