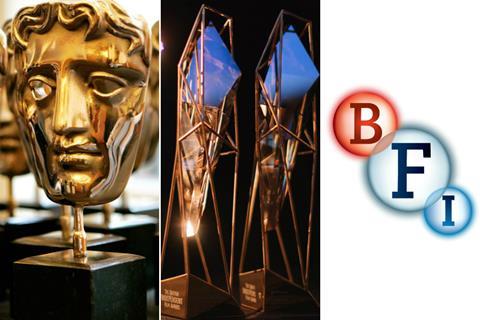 The BFi is working with the Bafta film awards and the Bifas to potentially adjust their eligibility requirements for British films regarding industry access and opportunities, following the BFI's publication of its initial findings on its Diversity Standards.
The aim is for all films entering the two British film categories at the Baftas - outstanding British film and outstanding debut by a British writer, director or producer awards - and all of the British Bifa categories to be required to meet the BFI's Diversity Standard C - aimed at boosting industry access and opportunities for under-represented groups - as well as one of the other four Standards.
Presently, British features entering these awards have to meet any two of the four Standards.
Standard C is only mandatory for all productions applying for Baftas and Bifas funded through the BFI Film Fund, BBC Films, Film4, and Paramount.
According to the BFI, Standard C "addresses under-representation in relation to paid roles such as internships, apprenticeships and specialist adviser roles, trainee roles, work experience opportunities, promotions and 'first job' roles and mentoring – in all cases these need to be filled by people from under-represented groups. Detail any specific interventions being made for primary caregivers e.g. job-share opportunities, on-set childcare, flexible working arrangements."
The wider introduction for the awards ceremonies was delayed to cater for films which had already completed production. Neither Bafta nor Bifa have confirmed their eligibility requirements for the 2020/2021 awards season.
Initial findings
The suggested move is part of the BFI's response to its initial findings from the first three years of its Diversity Standards.
To meet the Standards, projects must demonstrate commitment to inclusion and achieve set criteria in at least two of four areas: A - on-screen representation, themes and narratives; B - creative leadership and project team; C – industry access and opportunities; and D - audience development.
Among several areas of underrepresentation that require 'significant improvement', it found a low level of applicants engaging with standards B and C.
Some 71% of applicants met standard B and 54% met standard C for gender. However, all other underrepresented groups were below 50% on both B and C, most by some margin.
Only 3% of films met standard B and 7% met standard C for socioeconomic status; with disability at 4% for both standards.
The report looks at how film productions in the UK have used the standards, which are a framework designed to address underrepresentation in the screen sectors. They were launched in June 2016, with the findings analysing 235 features up until March 2019.
65 of those features were awarded BFI production funding. The remaining 170 include films financed by Film4 since June 2016 and BBC Films since March 2018 (when they respectively adopted the Standards), and films applying for the aforementioned British categories at Bafta and Bifa.
In that time period, 90% of applications met that threshold, with the average applicant meeting 2.5 of the four.
86% of applicants met the on-screen criteria; 67% met the creative leadership mark; 74% met the training requirements; while only 25% met the audience development criteria. However, this was affected by most projects applying prior to completion of production, with distribution strategies not in place.
The BFI has identified the 25% of applicants with senior roles for LGBTQ+ crew, and the 40% with leadership roles for underrepresented ethnic groups, as further areas requiring improvement.
Change is too slow
"We can see the Standards having a positive impact on representation both on screen and behind the camera, particularly when they are used early in pre-production," said Ben Roberts, current BFI deputy chief executive and incoming CEO.
"However, it also shows us where change is too slow and that there is more work to be done. These findings form the basis of our review in 2020 to see what targeted action we can take to see broader adoption of the Standards across the full breadth of the industry."
According to the BFI, the levels of data it has recorded suggest low declaration rates for certain protected characteristics, which it cites as a result of lack of trust and fear of discrimination. It is exploring how to effectively collect self-declared diversity data for cast and crew on all UK film productions.
Its further plans to address the findings include expanding its Step Up programme to enable people to move from mid-career to senior positions; and developing a more user-friendly application system, which will launch early this year.