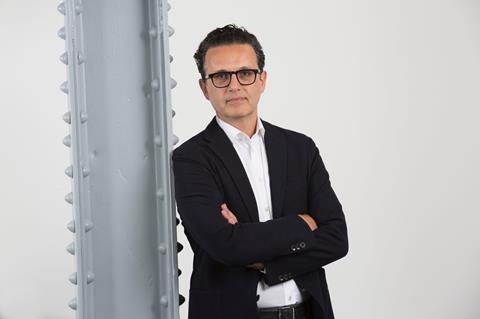 Wonderhood Studios, headed by former Channel 4 CEO David Abraham, is the first company to secure investment from the BFI's UK Creative Content Fund, managed by Calculus Capital, which launched in June.
Wonderhood specialises in TV and factual entertainment and was founded by Abraham in April 2018.
The investment is reportedly in the region of £1m. Wonderhood will use the money to scale up with staff, develop new productions and "begin to explore genres such as drama sooner" than previously planned, according to Abraham.
In the last year its TV production arm has won broadcast commissions from the BBC and Channel 4, including a factual format for BBC2 featuring Heston Blumenthal, a documentary about US politics for BBC3 and a medical science series for Channel 4. A BBC1 project is also in advanced development for 2020.
Wonderhood is not a traditional film production company, however the Fund's brief is to invest in "screen content in its widest definition".
Sources close to the Fund have confirmed that the next investments, expected to be announced early 2020, are likely to be more film orientated.
The aim of the Fund, which came out of recommendations made in last year's BFI Commission for UK Independent Film chaired by Lionsgate UK CEO Zygi Kamasa, is to raise £20m a year to invest into 6-10 companies.
The money is to be used for overheads and to help companies grow, not for single project funding. The fund was set up to take advantage of the UK government's Enterprise Investment Scheme (EIS) to support independent companies working across film and television.
"It has caught the imagination of investors and they understand how demand for premium content is creating opportunities for promising UK companies creating that content," John Glencross, CEO and co-founder of Calculus Capital told Screen of the response to the Fund in the investment community.
Fund sources add that HM Revenue and Customs (HMRC), in spite of its reputation for foot dragging, was quick to give approval to the scheme. "We received approval for our first application to HMRC in less than three weeks from submission," said Glencross.