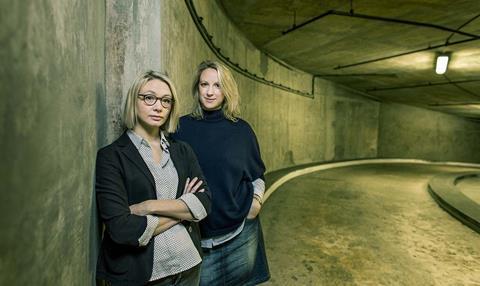 The British Independent Film Awards (BIFAs) has relaxed its rules for entry and is planning to divide its annual ceremony into smaller events, in reaction to the ongoing Covid-19 pandemic.
The awards, which aim to highlight the year's best independent films and filmmakers in the UK, usually take place in December at an event attended by 1,200 industry and talent. But with social distancing measures set to remain in place for some time and a general lack of confidence over large gatherings, organisers are exploring contingency plans.
These include dividing its main event into six smaller ceremonies focused on separate sets of categories that cover actors, newcomers, craft and shorts among others. The events would take place at different venues, spread over an unspecified time period to increase coverage of each set of nominees and winners. The craft awards already take place separately to the main ceremony.
In addition, the preceding nominations announcement will likely take place entirely online. But overall plans have yet to be firmed up, as restrictions may be dramatically eased in the coming months.
"We have a range of ideas, according to what we're allowed to do and how close you're allowed to be to other people," saud BIFA co-director Deena Wallace. "We think we can break down our sets of awards, perhaps with one focusing on new talent and another on shorts, which we already do a lot with outside of the ceremony.
"Shifting everything to next year is not an option as we feel this year's films would get lost. Even though we might not be able to do what we normally do, we need to do something as the important thing for the BIFAs has always been the recognition it gives filmmakers."
Plans are being formulated following consultation with the industry, led by BIFA co-director Amy Gustin. "There's very much a sense that if BIFA were not to celebrate the films and filmmakers this year – given everything else they've gone through – it would be an extra hit," said Gustin. "The message was that if there was any way BIFA could celebrate the incredible filmmaking from this year, it would be a really good thing and supported."
This year's eligible films include Philippa Lowthorpe's Miss World drama Misbehaviour and Nick Rowland's feature debut Calm With Horses, both of which were released less than a week before lockdown was enforced and cinemas were closed. Others include Sarah Gavron's Rocks and Rose Glass's festival hit Saint Maud, both of which have seen their release dates delayed due to closures.
Relaxing rules
Entry for this year's awards opens today (June 8) and the rules have been relaxed to be as inclusive as possible.
The BIFAs already include an eligibility criterion based on festival play rather than UK cinema release. But with festivals around the world being cancelled or postponed over the past three months, many titles have yet to see a cinema screen. Nevertheless, films that received a confirmed festival slot are eligible, even if the event did not go ahead and organisers have been speaking with festival programmers to ensure these films are considered.
Also, if a film was set to receive a theatrical release but went straight to home entertainment as a result of the virus crisis, it remains eligible.
Entry fee charges, introduced last year to reflect the growth in the awards – which now receives more than 150 features and 300 shorts for consideration – will remain. But the free entry period will be extended and those unable to meet costs are urged to speak with organisers.
"We're trying to ensure we're being as inclusive as possible to people who have had their plans derailed through no fault of their own, and that films and filmmakers don't miss their chance to be celebrated," said Wallace. "You don't get to make your debut film again and a lot of what the BIFAs is about is supporting new talent so it's more important than ever to give them every bit of help we can to get those films to an audience and support that talent."
A further change to the rules is that it is now compulsory for British films to meet two out of four of the BFI's diversity standards, which covers representation on and off screen as well as audience development.
"We and the BFI saw this as an important step in raising awareness of the standards amongst filmmakers," said Wallace. "We now think it's the right time to make it compulsory to meet the standards in order to be eligible for BIFA."
Wallace also noted that their 700 voters remain in quarantine with "a lot of time to watch excellent British films" so there was a need to get the entry process underway to make positive use of that time.
Despite these changes, Gustin said they are "expecting fewer entries this year and next year [due to the break in production]" and that categories may feature fewer nominations as a result.
"We're feeling pretty optimistic about it, so far," added Wallace. "This has given us a bit of license to play with the awards and do something a bit different. We think people will be quite forgiving and if we try something that doesn't quite work, that's okay."