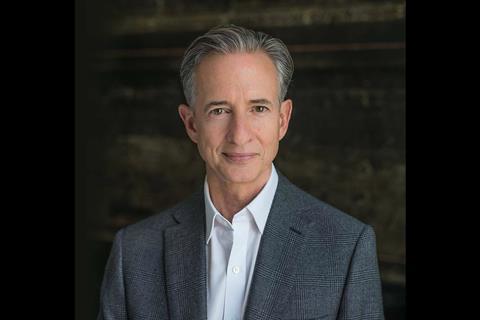 Bill Block is out as CEO of Miramax and his contract will not be renewed this week, according to reports.
Block, a former ICM agent who launched financier and sales agent QED International and served as Artisan Entertainment president, joined the company in 2017. It is 51%-owned by beIN and 49%-owned by Paramount Global.
Miramax was famously launched by Harvey Weinstein and his brother Bob Weinstein and became a byword for Oscar darlings and critical and commercial hits like Shakespeare In Love, No Country For Old Men, and Pulp Fiction.
During his tenure Block transformed the company into a purveyor of mostly action titles like Guy Ritchie's The Gentlemen, Wrath Of Man, and Operation Fortune, which got financing through international pre-sales at the major film markets.
His first film was the horror reboot Halloween in partnership with Blumhouse, which went on to earn close to $260m at the global box office in 2018. Coming up in early 2024 is David Ayer's action thriller The Beekeeper starring Miramax regular Jason Statham at MGM.
Miramax is behind one of this this season's likely awards heavyweight The Holdovers from Alexander Payne, which stars Paul Giamatti and was acquired by Focus Features at 2023 TIFF.
The reasons for Block's reported departure are unclear, although rumours had been circulating in Hollywood for a while. One source suggested beIN wanted Miramax to get deeper into television production and mine the company's storied library for remakes.
Neither Block nor Miramax representatives had returned calls at time of writing.