Danish filmmaker to preside over Tiantan competition; festival line-up includes Moonlight, On Body And Soul.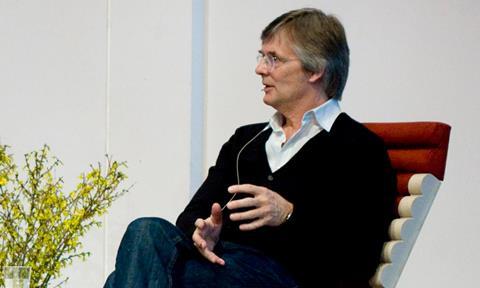 Danish filmmaker Bille August will head the jury for the Tiantan competition at this year's Beijing International Film Festival (BJIFF, April 16-23).
August is currently in post-production on China-set drama The Chinese Widow, starring Emile Hirsch and Yu Nan in the story of an American pilot saved by Chinese villagers during the Second World War.
He has also opened a studio in the Chinese city of Hangzhou and serves as a "culture consultant" for the city. BJIFF will screen a retrospective of his films.
The Tiantan competition section will screen 15 films in total, which have yet to be announced. The festival will also screen retrospectives of the work of David Lynch, late Italian filmmaker Michelangelo Antonioni and Taiwanese actress and filmmaker Sylvia Chang.
Other films to screen at the festival include multiple Oscar winner Moonlight; Berlin Golden Bear winner On Body And Soul; Berlin Silver Bear winner The Other Side Of Hope; Paul Verhoeven's Elle, Mike Mills' 20th Century Women and Jim Jarmusch's Paterson.
Moonlight's Chinese rights were recently sold to streaming platform iQiyi but it's understood that A24 is now in talks to arrange a Chinese theatrical release (according to reports in Deadline).
Overseas stars and filmmakers expected to attend the festival's opening and closing ceremonies include Emir Kusturica, Monica Bellucci and Ben Kingsley. Kusturica's On The Milky Road will open a special section dedicated to films from countries involved in China's One Belt, One Road initiative.
The festival's genre-focused section will screen both the Pirates Of The Caribbean and Fast & Furious franchises. The most recent installment in the Pirates series, Pirates Of The Caribbean: Dead Men Tell No Tales, is scheduled to open in the US on May 26 and is expected to be also released in China.
The Beijing Film Market will be held April 19-21 at the Beijing International Hotel.
Read more:
Warner Bros. China opens Beijing office