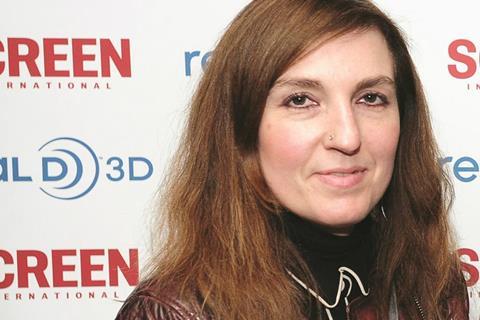 UK-based gender equality agency Birds Eye View has launched the third round of its female leadership programme, aimed at shattering the glass ceiling in the UK's notoriously male-dominated distribution sector.
The initiative is aimed at eight to 10 female UK distribution executives with seven or more years' experience and will run from November 2018 to March 2019.
ScreenSkills, previously known as Creative Skillset, is funding the latest round, using National Lottery funds awarded by the British Film Institute as part of its Future Film Skills programme. Additional funding is provided by Birds Eye View and course fees.
The goal of the programme which covers topics such as exemplary leadership practices, communication skills, diversity and conflict management, is to help push above the 30% mark female representation within management in film distribution.
Participants in 2016 and 2017 included Altitude UK's Lia Devlin, who has since become head of theatrical at the company, promoted from head of marketing; Studiocanal UK's head of theatrical marketing Christina De Rienzo, who was in the same role at Curzon Artificial Eye while on the course; Pathé UK's head of publicity Sophie Glover and Tiina Heinonen, formerly of Curzon now at the BFI.
Course leader and Birds Eye View director-at-large Mia Bays said the programme plays an essential role in the UK's distribution landscape.
"It's more necessary than ever in our view, given how unequal we know the whole film value chain to be and the barriers and biases inherent in our current film space," she said.
Beyond London
For the first time, the course will also include a regional component in which the participants will go on a trip to a cinema or cinema-related business outside of London, to gain fresh insight into the UK distribution scene as well as forge contacts with professionals outside the capital.
Bays explained the new regional component had been born out of Birds Eye View's regional experiences around its Reclaim The Frame initiative, aimed at supporting releases of films by women.
"UK distribution is too centralised and too London focused," said Bays. "The strong regional partnerships we've built have taught us how ignored the regions are and how problematic a central vision can be."
The deadline to apply for the 2018 programme is Nov 14.