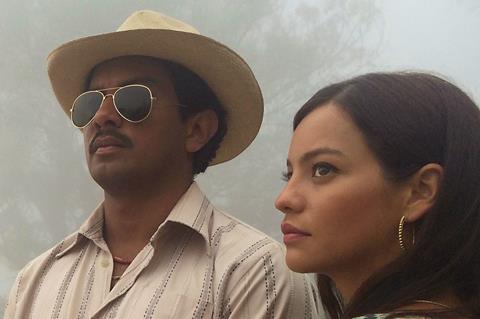 Fast-rising Colombian actress Natalia Reyes, riding high on strong reviews for Directors' Fortnight opener Birds Of Passage and set to star in James Cameron's Terminator reboot, has signed on to play the lead in The Gray Beyond for Chilean producers Jirafa.
Bruno Bettati of Jirafa, whose Los Perros screened here in Critics Week last year, is with Reyes on the Croisette scouting for co-production partners and investors.
Alejandro Fernández Almendras will direct the English-language sci-fi, which will shoot in Patagonia and star Reyes as an assassin who wanders the last place on earth on her final mission.
"It's a project we've been working on a long time," Reyes said. "Alejandro has always wanted to shoot in Patagonia. … It's creating a whole new world."
The Chilean Film Fund is supporting the The Gray Beyond, which Jirafa is producing with Japan's Wa Entertainment. Jirafe are looking for a North American producing partner and Bettati and his Jirafa partner Augusto Matte serve as producers alongside Wa's Kousuke Ono.
Bettati is also meeting with potential investors and production partners on The Cow Who Sang A Song About The Future, a first feature with magical realist elements from director Francisca Alegría about animals that foretell the future.
The project has already secured Vania Catani's Bananeira Filmes from Brazil as minority co-production partner, and has support from New York-based Cinereach. Jirafa are awaiting to hear about Chilean Film Fund support and have earmarked a production start in the first half of 2019.
Jirafa's credits include Venice 2016 selection The Blind Christ.