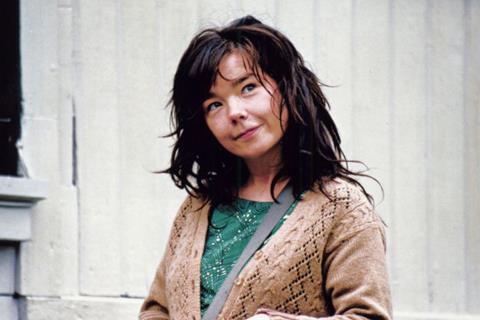 Björk has elaborated on her previous allegations that she was sexually harassed by an unnamed Danish director.
Over the weekend the Icleandic singer said she was made to feel like a "lesser sexually harassed being" by a film director.
Lars von Trier, who directed Björk in Dancer In The Dark (her only film role) responded to the post, saying: "That was not the case. But that we were definitely not friends, that's a fact."
Now Björk has posted an update on Facebook. She said: "I would like to lend women around the world a hand with a more detailed description of my experience with a Danish director… it feels extremely difficult to come out with something of this nature into the public, especially when immediately ridiculed by offenders."
She then lists some of her experiences. "After each take the director ran up to me and wrapped his arms around me for a long time in front of all crew or alone and stroked me sometimes for minutes against my wishes," she said.
"During the whole filming process there were constant awkward paralysing unwanted whispered sexual offers from him with graphic descriptions, sometimes with his wife standing next to us.
"While filming in Sweden, he threatened to climb from his room's balcony over to mine in the middle of the night with a clear sexual intention, while his wife was in the room next door. I escaped to my friend's room. This was what finally woke me up to the severity of all this and made me stand my ground.
She finishes with: "I didn't comply or agree on being sexually harassed. That was then portrayed as me being difficult. If being difficult is standing up to being treated like that, I'll own it."
Peter Aalbaek Jensen, the producer of Dancer In The Dark, also commented on her initial allegations, saying: " As far as I remember we were the victims. That woman was stronger than both Lars von Trier and me and our company put together. She dictated everything and was about to close a movie of 100m kroner [$16m]," he said.
In Björk's original post, she said she was inspired to speak out by the recent allegations made against Harvey Weinstein.
She said: "I am inspired by the women everywhere who are speaking up online to tell about my experience with a Danish director… it was extremely clear to me when I walked into the actress profession that my humiliation and role as a lesser sexually harassed being was the norm and set in stone with the director and a staff of dozens who enabled it and encouraged it.
"I became aware of that it is a universal thing that a director can touch and harass his actresses at will and the institution of film allows it. When I turned the director down repeatedly he sulked and punished me and created for his team an impressive net of illusion where I was framed as the difficult one."
Her latest Facebook post in full is below.