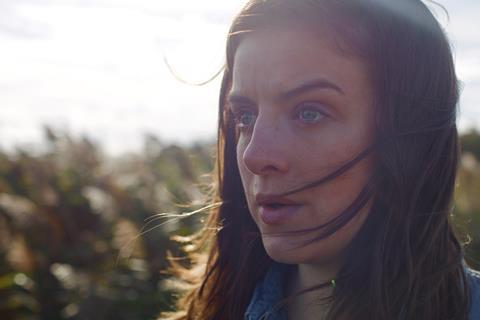 UK sales and distribution outfit Blue Finch has boarded international rights to Homebound.
The psychological thriller will receive its worldwide premiere at US genre film festival Fantastic Fest, which takes place in Austin, Texas, from September 23-30.
The film follows Holly, a young woman who travels with her new husband, Richard, to meet his estranged family in the English countryside, only to find his ex-wife is missing and the children are behaving bizarrely. Aisling Loftus and Tom Goodman-Hill lead the cast.
It is the feature debut for director Sebastian Godwin, who has also written the script, with his brother Hugo Godwin producing. The duo has previously worked together on Bifa-nominated short The Girls. Hugo Godwin's other producing credits include Memory Box: Echoes of 9/11, which premiered at this year's Toronto Film Festival.
Homebound was funded through Film London's Microwave scheme, supported by the BFI (using funds from the National Lottery) and BBC Film, and produced in association with Sums Film and Media and Sharp House.
Blue Finch's international slate includes North Hollywood starring Vince Vaughn and documentary Once Upon A Time In Uganda.