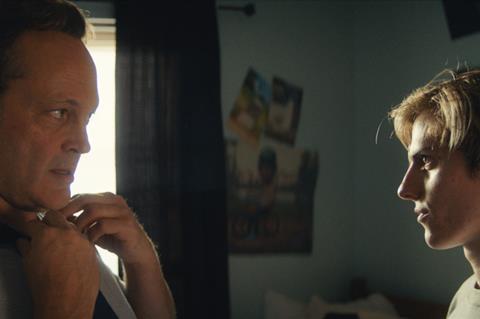 The UK's Blue Finch Films has acquired international rights to Mikey Alfred's coming-of-age comedy North Hollywood starring Vince Vaughn from US production company Illegal Civ.
Blue Finch is selling the film at the ongoing Pre-Cannes Screenings.
North Hollywood is Alfred's directorial debut; he was a co-producer on Jonah Hill's Mid90s, as well as skate consultant on Olivia Wilde's Booksmart.
The film is a coming-of-age comedy about a child who must choose between the future his father wants, or his dream of becoming a professional skater.
Mid90s star Ryder McLaughlin leads the cast alongside Vaughn and Miranda Cosgrove. The producers are Yusef Chabayta, Andrew Chennisi, Mimi Valdés, actor Noah Centineo, singer Pharrell Williams, and Alfred.
Illegal Civ released the film on VoD in the US in March.