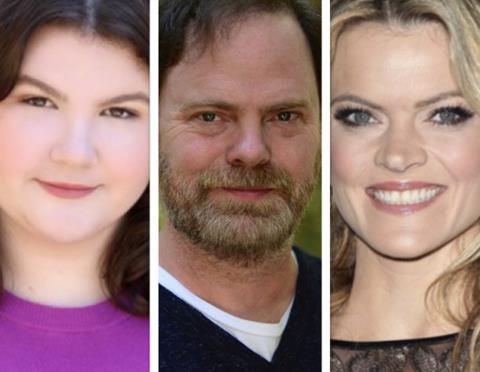 Blue Fox Entertainment has added Wayfarer Studios' body-positive, coming-of-age YA film Empire Waist starring Rainn Wilson, Missi Pyle and Mia Kaplan to its Cannes slate.
Claire Ayoub wrote and directed her feature directorial debut about a group of teens who overcome societal bias and celebrate self-acceptance through inclusive fashion design and friendship.
Lenore (Kaplan) is a teen deeply insecure about her weight. Hiding her passion for fashion design, she tries to make herself invisible in her day-to-day life to avoid being bullied by her classmates and image-conscious mother (Pyle).
Lenore's father Mark (Wilson) is her biggest cheerleader and her best friend Kayla (newcomer Jemima Yevu) is confident, funny, outgoing, and proud of her plus-sized body. Through their support along with teacher Ms. Hall (Jolene Purdy) Lenore is encouraged to step outside her comfort zone and embrace her talent.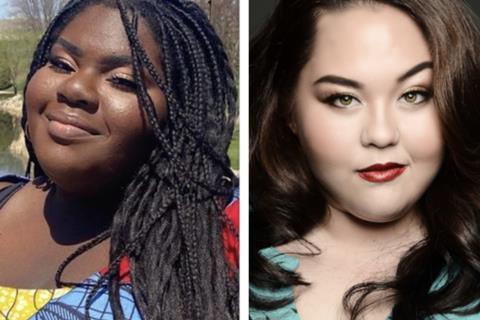 Empire Waist is produced by Crystal Collins, Justin Baldoni and Andrew Calof. Steve Sarowitz, Jeremy Garelick, Will Phelps, and Molle DeBartolo served as executive producers, and Angela Cardon is co-producing.
The film was produced in association with Ayoub's Try Anyway Productions and American High and was fully financed by Wayfarer Studios and P&G Studios/Gillette Venus.
Blue Fox's Lisa Gutberlet said: "We're so thrilled to bring Empire Waist to the international marketplace and to be working with Wayfarer Studios. Writer-director Claire Ayoub and the film's stellar cast have brought to life a fantastic and entertaining film, that champions body positivity, diversity and the power of female friendship."
Ayoub added: "I wrote Empire Waist for my inner 12-year-old self who never thought she was worthy of her dreams due to her weight. Bringing this film to life fulfilled a creative dream for me, but it also proved to be a deeply healing experience, as well. I am so proud of the film we've made – a true love letter of self-love and friendship – and am beyond excited to work alongside Blue Fox Entertainment to share Empire Waist with the world."
Blue Fox Entertainment's Cannes sales roster includes satirical comedy Maximum Truth starring Ike Barinholtz and Dylan O'Brien. Recent international sales titles include Aristotle And Dante Discover The Secrets Of The Universe, and Space Oddity directed by Kyra Sedgwick.