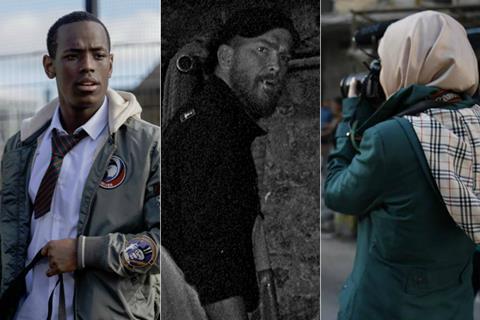 The British Academy of Film and Television Arts (BAFTA) has unveiled the 10-strong shortlist for the films in the running for outstanding debut by a British writer, director, or producer category. The shortlist, five nominations and final winner are all decided by a jury.
They are:
Animals
Writer: Emma Jane Unsworth
Bait
Writer/Director: Mark Jenkin, Producers: Kate Byers, Linn Waite
Being Frank: The Chris Sievey Story
Director/Producer: Steve Sullivan
Blue Story
Writer/Director: Rapman, Producer: Joy Gharoro-Akpojotor
(also produced by Damien Jones)
For Sama
Director/Producer: Waad al-Kateab, Director: Edward Watts
The Last Tree
Producer: Myf Hopkins
(also produced by Lee Thomas)
Maiden
Director: Alex Holmes
Only You
Writer/Director: Harry Wootliff
The Party's Just Beginning
Writer/Director: Karen Gillan
Retablo
Writer/Director: Álvaro Delgado-Aparicio
(also written by Héctor Gálvez)
All of the films for which the British writer, director or producer are nominated must all qualify as British except in exceptional circumstances. This year, Bafta has included Álvaro Delgado-Aparicio, the UK writer and director of the Peruvian film Retablo. The last time this happened was in 2013 for UK writer-director James Bobin and his work on The Muppets.
It is the first time Bafta has announced the shortlist for this category.
The Bafta nominations will be announced on January 7 and the ceremony will take place on February 2, 2020.