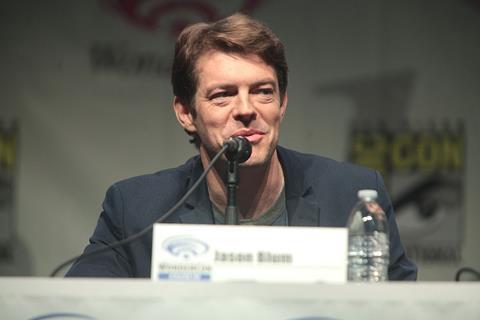 Blumhouse is moving ahead on a fifth Insidious feature on which Patrick Wilson will make his feature directorial debut, and has set John Ridley to write and direct a poltergeist film.
The developments emerged on the opening day of the inaugural annual BlumFest.
Blumhouse recently acquired rights to develop a feature based on Saleah Blancaflor's Truly*Adventurous article Project Poltergeist
Ridley (12 Years A Slave, American Crime) will tackle the story based on unexplained events that terrified a young boy in a New Jersey public housing estate in the 1960s.
Sony Pictures will distribute the fifth Insidious instalment and franchise star Wilson will make his directorial debut based on a screenplay by Scott Teems from a story by franchise co-creator Leigh Whannell.
Ty Simpkins and Wilson will appear in the film, which will pick up 10 years after events in the last episode as Dalton (Simpkins) starts university.
"One of the primary reasons the interest and appetite from fans has lasted for Insidious is because the people involved in the first film have stayed involved and kept it vital, interesting and good," said Blum. "I'm so grateful to our collaborators on the franchise."
Blum will produce the film for Blumhouse, along with franchise creators James Wan and Whannell. Oren Peli will also produce, and Brian Kavanaugh-Jones and Steven Schneider will serve as executive producers.
The next wave of Welcome To The Blumhouse films on Amazon Prime in 2021 will include: The Manor written and directed by Axelle Carolyn; Black As Night from director Maritte Lee Go; Madres directed by Ryan Zaragoza; and Bingo from director Gigi Saul Guerrero.